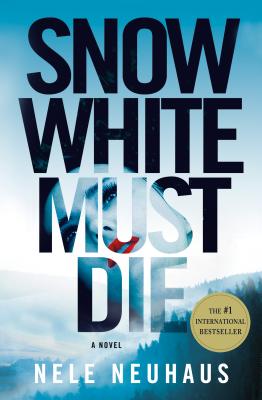 Snow White Must Die
Hardcover

* Individual store prices may vary.
Other Editions of This Title:
Paperback (12/24/2013)
Compact Disc (1/15/2013)
Hardcover, Large Print (4/1/2013)
Compact Disc (1/1/2013)
January 2013 Indie Next List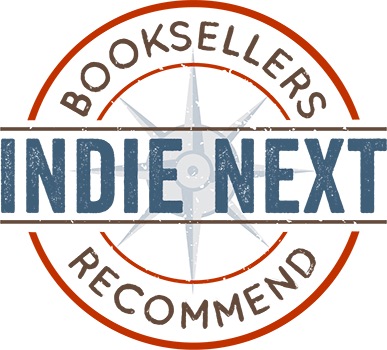 "This mesmerizing story comes from one of Germany's most popular mystery writers. A seemingly normal small town is turned upside down when the body of a young woman is found and the convicted killer of two young girls who have never been found returns home after 10 years in prison. Nothing is as it seems as neighbor turns against neighbor and dark secrets from the past are slowly revealed by the diligent work of two police detectives who fear they have not done enough or worked quickly enough to save lives. Filled with enough twists and turns and motives and means to keep you guessing to the very end!"
— Nancy McFarlane, Fiction Addiction, Greenville, SC
View the List
Description
"Snow White Must Die "by Nele Neuhaus is a tremendous new contemporary mystery series and huge international bestseller with more than 3.5 million copies in print
On a rainy November day police detectives Pia Kirchhoff and Oliver von Bodenstein are summoned to a mysterious traffic accident: A woman has fallen from a pedestrian bridge onto a car driving underneath. According to a witness, the woman may have been pushed. The investigation leads Pia and Oliver to a small village, and the home of the victim, Rita Cramer.
On a September evening eleven years earlier, two seventeen-year-old girls vanished from the village without a trace. In a trial based only on circumstantial evidence, twenty-year-old Tobias Sartorius, Rita Cramer's son, was sentenced to ten years in prison. Bodenstein and Kirchhoff discover that Tobias, after serving his sentence, has now returned to his home town. Did the attack on his mother have something to do with his return?
In the village, Pia and Oliver encounter a wall of silence. When another young girl disappears, the events of the past seem to be repeating themselves in a disastrous manner. The investigation turns into a race against time, because for the villagers it is soon clear who the perpetrator is and this time they are determined to take matters into their own hands.
An atmospheric, character-driven and suspenseful mystery set in a small town that could be anywhere, dealing with issues of gossip, power, and keeping up appearances.
Praise For Snow White Must Die…
"...[an] emotional page turner, fueled by unexpected plot twists."--Kirkus Reviews "German author Neuhaus makes her U.S. debut with this impressive multidimensional police procedural, which has already been published in 15 countries with more than three million copies in print. Convicted on circumstantial evidence of murdering two vanished 17-year-old girls, 30-year-old Tobias Sartorius returns home to Altenhain, a village near Frankfurt, after serving his 10-year sentence, to find his parents divorced and their lives as hopeless as his has become. The townspeople maintain a mafia-like code of silence to protect terrible betrayals past and present, even as the discovery of the skeletal remains of one of the missing girls leads Det. Insp. Pia Kirchhoff and Det. Sgt. Oliver von Bodenstein to suspect Tobias was innocent. Meanwhile, the two police officers get caught up in personal crises that realistically counterpoint the violence that greets Tobias's attempts to re-establish his life, when yet another girl goes missing and masked villagers nearly kill him. Again and again, Neuhaus inserts the old Grimm fairy tale refrain—"White as snow, red as blood, black as ebony"—that describes Snow White, the role of one of the original missing girls in a high school play 10 years earlier, to underscore the grimmest of human emotions: white for icily plotted revenge, red for raging jealousy, black for homicidal madness.--Publishers Weekly (starred review) "...[will]keep readers turning the pages up to the unpredictable ending...an addictively engaging mystery filled with suspects, confusion, love, and fear. Sure to intrigue and satisfy mystery fans, especially those who love international crime procedurals.--Library Journal 
"...exciting and well-crafted... It has long been the fashion in police-procedural books for officers' private lives to be interwoven with professional duties. Ms. Neuhaus uses this pattern to greater effect than most, indicating parallels and contrasts between the cops' relationships and those of the villagers, and showing how the police's off-duty preoccupations complicate and distract them from work and even jeopardize their safety." -- The Wall Street Journal
"Snow White Must Die... has been a bestseller in Europe. It's easy to see why. Nele Neuhaus has a flair for the ominous and the ornate. Her primary setting, the village of Altenhain, makes those secretive villages in Agatha Christie novels seem as harmless as a collection of gingerbread houses. Altenhain is the anti-Christie town: Instead of quaintness, it offers decay; instead of Miss Marple, there's a spiteful populace of voyeurs whose curiosity stokes the smoldering embers of violence." --The Washington Post
"This novel is bursting with conspiracy and subterfuge and a raw exposition of the ugliness that can inhabit the human soul. Like detectives Pia Kirchhoff and Oliver von Bodenstein, readers won't stop until the shocking ending is finally revealed."--USA Today
"With an entire town to populate and eleven years of history to explore, Nele Neuhaus had a monumental task ahead of her, one she tackled with impressive craft and style. Snow White Must Die is one mystery wrapped in a dozen others, startlingly capturing the long memory and insular nature of small towns everywhere."—San Francisco Book Review
"Snow White Must Die
...does an excellent job of exploring small-town venality as Kirchoff begins to suspect that it takes a village to cover up a murder. There are no magic mirrors or dwarves, but there are enough poisonous secrets lying fallow to take care of an entire apple orchard."--
Christian Science Monitor
"
This superb police procedural is German writer Nele Neuhaus's American debut, and it should put her instantly in the company of with such foreign-language writers as Stieg Larsson and Henning Mankell. The story is dense, the plot riveting and the deduction letter-perfect.Neuhaus does a great job of investing the village with all the overtones of the Grimms'tales, full of mystery and hidden secrets, silence and cover-ups. This book is a major bestseller in Europe, and it's sure to be one here, too."--
The Globe and Mail
  "...an engrossing plot and that could make Neuhaus a contender for the kind of acclaim Stieg Larsson has won.
Snow White Must Die
moves at a brisk clip with a narrative that ranks as storytelling at its best."—
San Jose Mercury News
"With more twists and turns than you can shake a stick at and a suitably over-the-top ending, Snow White Must Die is excellent poolside fare."—The Guardian
Minotaur Books, 9780312604257, 374pp.
Publication Date: January 15, 2013
About the Author
NELE NEUHAUS is one of the most widely read German mystery writers. More than three million copies of her books are currently in print. She lives near Frankfurt, Germany.
or
Not Currently Available for Direct Purchase