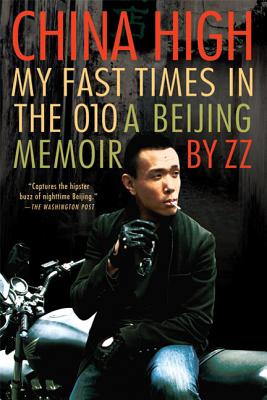 China High (Paperback)
My Fast Times in the 010: A Beijing Memoir
St. Martin's Griffin, 9780312605568, 368pp.
Publication Date: March 30, 2010
* Individual store prices may vary.
Description
ZZ is the perfect guide to the new Beijing: he's got insider cred but an outsider's eye for the uniquely bizarre aspects of Chinese life. ZZ's parents got him out of Red China, but with an American education under his belt, Beijing is now his capitalist playground. ZZ starts his own company by day and by night lives large in Sanlitun's clubs, bars and dim sum emporia. He has a gift for using guan xi (a network of favors) to carve out a coveted spot in the nighttime world of clubs and cafes frequented by the new young professional class. But in this freshly morphing world, it's not clear who can be trusted no matter how much guan xi you spread around—and ZZ's glam urban life comes to a crashing halt when he's picked up by the police for his 007-worthy "Zigarette." Suddenly there's an entirely new and gritty pecking order—and ZZ better find a way—FAST—out of a Chinese prison!
A swaggering true tale of a young man rediscovering himself in today's China, ZZ's voice is hip and fresh, and the on-the-ground looks he gives into the world's next superpower is more than just a rice cake of sex, drugs and Rock 'n Roll.
About the Author
ZZ is a Chinese national who graduated from Brandeis University and Boston College Law School. He returned to China as an attorney with Sidley Austin Brown & Wood.
Praise For China High: My Fast Times in the 010: A Beijing Memoir…
"Captures the hipster buzz of nighttime Beijing...feels like a novel." —The Washington Post
"China High delivers in a single punch what others promise but don't provide...funny, immensely readable." —Far Eastern Economic Review
"Welcome to ZZ's world: a whirl of good weed, wild parties, and wilder girls. In Beijing…With a chatty and assured voice, ZZ details the high jinks of his stay in the capital during China's fastest economic growth since the founding of the People's Republic in 1949. His prose swaggers." —Bloomberg News