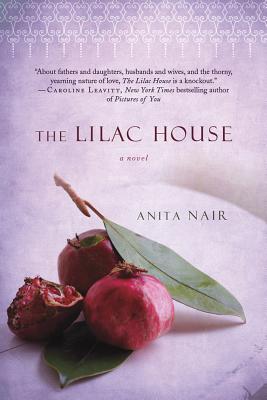 The Lilac House (Paperback)
A Novel
St. Martin's Griffin, 9780312606770, 352pp.
Publication Date: April 24, 2012
* Individual store prices may vary.
Description
Meera is happily submerged in the role of corporate wife and cookbook writer. Then, one day, her husband fails to come home. Overnight, Meera, disoriented and emotionally fragile, becomes responsible not just for her two children, but also her mother, grandmother and the running of Lilac House, their rambling old family home in Bangalore.
A few streets away, Professor J.A. Krishnamurthy or Jak, cyclone studies expert, has recently returned from Florida, to care for his nineteen-year-old daughter, the victim of a tragic accident. What happened on her holiday in a small beachside village? The police will not help, Smriti's friends have vanished, and a wall of silence and fear surrounds the incident. But Jak cannot rest until he gets to the truth.
Meera and Jak's paths intertwine as they uncover the truth about the secrets of their pasts and the promise of the future. The Lilac House is a sweeping story of redemption, forgiveness and second chances.
About the Author
Anita Nair lives in Bangalore, India. Her books have been published in several languages around the world.  Her last novel, Mistress, was long listed for the 2008 Orange Prize in the UK, and named a finalist for the 2007 PEN/Beyond Margins Award in the U.S. The Lilac House was recently adapted for stage and film in India.
Praise For The Lilac House: A Novel…
"Dazzlingly alive and brilliantly written, Nair's novel probes the complicated ways we live with our pasts and struggle to forge our uncertain futures. About fathers and daughters, husbands and wives, and the thorny, yearning nature of love, The Lilac House is a knockout." —Caroline Leavitt, New York Times bestselling author of Pictures of You
"A compelling and memorable tale, with characters that jump off the page. The Lilac House offers a delightful peek into the troubled yet intriguing lives of two people drawn together by karma. Nair vividly portrays the complex social fabric of contemporary India in its many colors and textures." —Shobhan Bantwal, author of The Unexpected Son and The Dowry Bride
"An intricately crafted story that feels both ancient and modern, exploring the difficult symbiosis of marriage and parenthood, with moments of luminous beauty and empathy" —Roopa Farooki, author of The Way Things Look to Me and Half Life
"Anita Nair explores the complexity of being a modern Indian woman with gentle candor. This is a story that simmers with the realities that make up the urban female experience and it does so without judgment." —Advaita Kala, author of Almost Single
"THE LILAC HOUSE is an unflinching, intense look at the emotional landscape of grief and recovery, of lives shattered and remade. Anita Nair offers a detailed and textured portrayal of a society wife and a professor who find in one another the strength, acceptance, and courage to move forward in the face of devastating loss." —Anjali Banerjee, author of Imaginary Men and Haunting Jasmine
"In popular novelist Nair's (Mistress, 2006) latest, friendship, trust, redemption, and renewal all play out against a vivid backdrop of contemporary Indian society and traditional cultural prejudices to create a spirited novel of second chances and missed opportunities." —Booklist