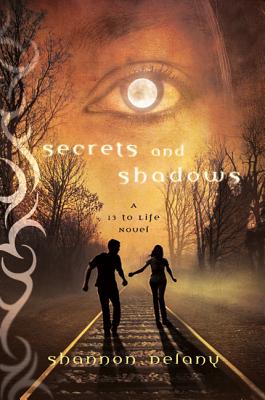 Secrets and Shadows
A 13 to Life Novel
Paperback

* Individual store prices may vary.
Description
Nothing's simple when you run with werewolves. Jess Gillmansen thinks she's seen it all but her eyes are about to be opened to even more danger and a reality far more paranormal than she's suspected. With Jess's realization that the Rusakovas' mother is still alive and imprisoned, the group's choices become harder and trust more important. Lines are drawn and relationships change as the broken Rusakova family struggles to reunite long enough to free their mother and people who Jess always just took to be normal people show themselves to be much, much more.
Praise For Secrets and Shadows: A 13 to Life Novel…
"Lovers of the genre ... [will] appreciate the virginal sexual tension, the snarled das and nyets, the testosterone-fueled feuds and the titillating glimpses of tragic history." —Kirkus Reviews

"A creative twist" —RT Book Review

"I really loved this installment in the 13 to Life series, and I can't wait for the next one." —TheBookHeist.com

"A unique tale with a bright heroine and dark secrets." —New York Times Bestselling YA author Maria V. Snyder on 13 to Life

"You'll devour 13 to Life in greedy, eager gulps. Pitch-perfect and deliciously paced, this book dishes up your next fiction addiction. Shannon is a rising star!" —Ann Aguirre, national bestselling author of Grimspace and Doubleblind, on 13 to Life

"A fun, gothic romance of suspense, secrets and the dangerous truth behind the new kid in town." —Lucienne Diver, author of Vamped and Revamped, on 13 to Life

"Jessie and Pietr's bond is sweet and real, with more than a touch of delicious danger." —Jeri Smith-Ready, Award-Winning author of Shade and Bad to the Bone, on 13 to Life
St. Martin's Griffin, 9780312609153, 320pp.
Publication Date: February 15, 2011
About the Author
Shannon Delany is the author of 13 to Life, Beasts and BFFs, and Secrets and Shadows. A much-abbreviated version of 13 to Life (written in just five weeks) won the grand prize in the western world's first-ever cell phone novel contest. Shannon has written stories ever since she was a child. Previously a teacher and now a farmer raising heritage livestock in upstate New York, she has always been fascinated by history, myths, legends and paranormal research.