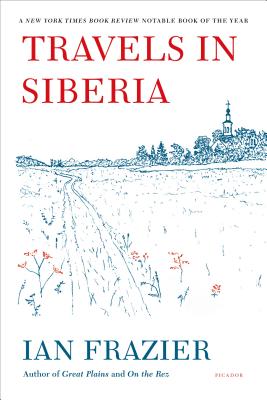 Travels in Siberia (Paperback)
Picador USA, 9780312610609, 529pp.
Publication Date: September 27, 2011
November 2010 Indie Next List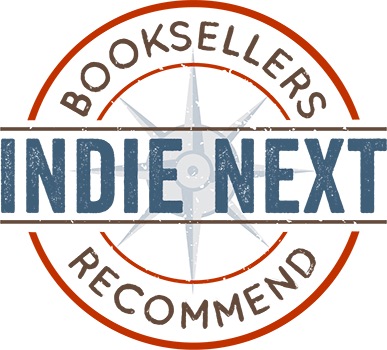 "This may be my favorite travel book. Period. Ian Frazier is a magnificently gifted writer who makes every single word interesting and takes the reader with him across the landscape, through history, and into the present. He keeps the reader close by his side through all manner of experiences, and the reader's heart soars and stomach turns along with his own. Frazier has traveled to the end of the earth, and I am happy to feel that I have gone with him."
— Linda Ramsdell, The Galaxy Bookshop, Hardwick, VT
View the List
Description
New York Times Book Review Notable Book of the Year
A Boston Globe Best Book of 2010
A Christian Science Monitor Best Book of 2010
A San Francisco Chronicle Top 10 Books of 2010
A Washington Post Best Book of the Year
A Kansas City Star 100 Best Books of 2010
A St. Louis Post-Dispatch Best of 2010

In this astonishing new work from one of our greatest and most entertaining storytellers, Ian Frazier trains his perceptive, generous eye on Siberia. With great passion and enthusiasm, he reveals Siberia's role in history its science, economics, and politics and tells the stories of its most famous exiles, such as Dostoyevsky, Lenin, and Stalin. At the same time, Frazier draws a unique portrait of Russia since the end of the Soviet Union, and gives a personal account of adventure among Russian friends and acquaintances. A unique, captivating, totally Frazierian take on what he calls the "amazingness" of Russia Travels in Siberia is "a masterpiece of nonfiction writing tragic, bizarre, and funny" (San Francisco Chronicle).
About the Author
Ian Frazier is the author of Great Plains, The Fish's Eye, On the Rez, and Family, as well as Coyote v. Acme and Lamentations of the Father. A frequent contributor to The New Yorker, he lives in Montclair, New Jersey.
Praise For Travels in Siberia…
"[Travels in Siberia is] an uproarious, sometimes dark yarn filled with dubious meals, broken-down vehicles, abandoned slave-labor camps and ubiquitous statues of Lenin—On the Road meets The Gulag Archipelago . . . As he demonstrated in Great Plains, Frazier is the most amiable of obsessives . . . he peels away Russia's stolid veneer to reveal the quirkiness and humanity beneath . . . Frazier has the gumption and sense of wonder shared by every great travel writer, from Bruce Chatwin to Redmond O'Hanlon, as well as the ability to make us see how the most trivial or ephemeral detail is part of the essential texture of a place . . . [An] endlessly fascinating tale." —Joshua Hammer, The New York Times Book Review

"Frazier is a sophisticated, intense writer who—Twain-like—uses a deceptive style of naiveté and comic self-deprecation to carry serious perceptions.…Always beautifully written, often very funny, serious, and moving in its cumulative impact." —The New York Review of Books

"While the hand- and mind-numbing trip through geographic purgatory couldn't have been a joy, the humor and genuine awe Frazier injects into his depictions are the stuff of a great vicarious vacation. Grade: A-" —Entertainment Weekly

"Frazier is besotted, happy, free, on high alert, drunk with space….He expands to fill it, and his awe is contagious." —Los Angeles Times

"Siberia provides Frazier with the perfect canvas to paint what may be his masterpiece." —The Boston Globe

"It's always easy to figure out whether you should read the latest book by Ian Frazier: If he's written it, then you'll want to read it . . . Much more than 'travel writing,' [Travels in Siberia] covers memoir, history, literature, politics and more. There are many reasons to love it, including the fantastic ending, possibly the best of any book in recent memory. Travels in Siberia is a masterpiece of nonfiction writing—tragic, bizarre and funny. Once again, the inimitable Frazier has managed to create a genre of his very own." —Carmela Ciuraru, San Francisco Chronicle
"[Travel writing] . . . is revived by Ian Frazier's Travels in Siberia, which evinces a passion as profound as Homans's zeal for dance: Frazier's 'Russia-love' . . . Between excursions to towns like Neudachino ('Unhappyville'), he ponders a question that has puzzled many a visitor: 'how Russia can be so great and so horrible simultaneously.' In exploring this paradox, Frazier describes the physical world with a keen eye . . . Some of his descriptions read like medieval nightmares: the mosquitoes of western Siberia, so numerous that they gather in fierce black clouds; or the feeling of being locked, for almost two days, in a windowless train compartment beneath a ceiling so low that it is impossible to stand. Frazier candidly addresses Siberia's tragedies and opportunities, even as his narrative offers, like explorer stories of old (crossing the Sahara, hacking through the Congo, landing in Tahiti with Captain Cook), all the thrills of armchair travel." —Ben Moser, Harper's
"Ian Frazier, a staff writer for The New Yorker, is a master of nonfiction narrative. As with his previous travel classics Great Plains and On the Rez, Frazier's Travels in Siberia not only explores the geography of a remote, seemingly barren region, but also illuminates its dark history and resilient spirit. Frazier isn't just a chronicler—he's a central character . . . After reading Frazier's passionate travelogue and history of Siberia, you'll never again view the region as a big, empty space on a map. Frazier brings Siberia into vivid, monochromatic focus." —Minneapolis Star-Tribune
Advertisement