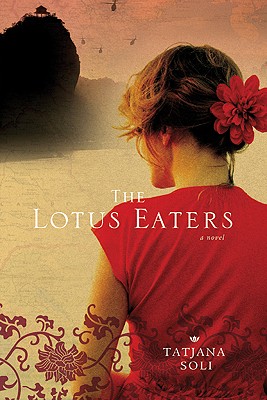 The Lotus Eaters
Hardcover

* Individual store prices may vary.
Other Editions of This Title:
Paperback (12/21/2010)
MP3 CD (3/30/2010)
Compact Disc (3/30/2010)
Compact Disc (3/30/2010)
April 2010 Indie Next List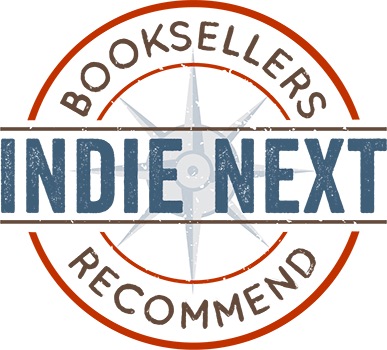 "Unlike any other story of war I've read, The Lotus Eaters sees the beauty amidst the destruction as only a story told through the eyes of a photographer can. It is at once a sweeping love story, a tragedy of humanity, and a fresh look at a war that transformed everything."
— Julia Callahan, Book Soup, West Hollywood, CA
View the List
Description
A "New York Times" Best Seller A "New York Times" Notable Book
A unique and sweeping debut novel of an American female combat photographer in the Vietnam War, as she captures the wrenching chaos and finds herself torn between the love of two men.
On a stifling day in 1975, the North Vietnamese army is poised to roll into Saigon. As the fall of the city begins, two lovers make their way through the streets to escape to a new life. Helen Adams, an American photojournalist, must take leave of a war she is addicted to and a devastated country she has come to love. Linh, the Vietnamese man who loves her, must grapple with his own conflicted loyalties of heart and homeland. As they race to leave, they play out a drama of devotion and betrayal that spins them back through twelve war-torn years, beginning in the splendor of Angkor Wat, with their mentor, larger-than-life war correspondent Sam Darrow, once Helen's infuriating love and fiercest competitor, and Linh's secret keeper, boss and truest friend.
Tatjana Soli paints a searing portrait of an American woman's struggle and triumph in Vietnam, a stirring canvas contrasting the wrenching horror of war and the treacherous narcotic of obsession with the redemptive power of love. Readers will be transfixed by this stunning novel of passion, duty and ambition among the ruins of war.
Praise For The Lotus Eaters…
"[A] splendid first novel…Helen's restlessness and grappling, her realization that "a woman sees war differently," provide a new and fascinating perspective on Vietnam. Vivid battle scenes, sensual romantic entanglements and elegant writing add to the pleasures of "The Lotus Eaters." Soli's hallucinatory vision of wartime Vietnam seems at once familiar and new. The details — the scorched villages, the rancid smells of Saigon — arise naturally, underpinning the novel's sharp realism and characterization. In an author's note, Soli writes that she's been an "eager reader of every book" about Vietnam she has come across, but she is never overt or heavy-handed. Nothing in this novel seems "researched." Rather, its disparate sources have been smoothed and folded into Soli's own distinct voice." —Danielle Trussoni, The New York Times Book Review
"[A] haunting debut novel…quietly mesmerizing…If it sounds as if a love story is the central element in "The Lotus Eaters" (which takes its title from those characters in "The Odyssey" who succumb to the allure of honeyed fruit), Ms. Soli's book is sturdier than that. Its object lessons in how Helen learns to refine her wartime photography are succinct and powerful. By exposing its readers to the violence of war only gradually and sparingly, the novel becomes all the more effective." —Janet Maslin, The New York Times
"The novel is steeped in history, yet gorgeous sensory details enliven the prose… 35 years after the fall of Saigon, Soli's entrancing debut brings you close enough to feel a part of it." —People (3 1/2 stars)
"If it's possible to judge a novel by its first few lines, then "The Lotus Eaters,'' Tatjana Soli's fiction debut, shows great promise right from the start: 'The city teetered in a dream state. Helen walked down the deserted street. The quiet was eerie. Time running out.'… Anyone who has seen Kathryn's Bigelow's Oscar-winning film, "The Hurt Locker," understands that the obsession with violence and risk, at least for a certain personality type, is hard to shake. That Soli's story explores this mindset from a woman's perspective (and a journalist, not a soldier) adds interesting and unexpected layers…The author explores Helen's psyche with startling clarity, and portrays the chaotic war raging around her with great attention to seemingly minor details" —The Boston Globe
"Lotus eaters, in Greek mythology, taste and then become possessed by the narcotic plant. Already an accomplished short story writer, Soli uses as her epigraph a passage from Homer's "Odyssey" in which the lotus eaters are robbed of their will to return home. It is a clue, right from the start, that this novel will delve into the lives of those who become so fixated on recording savagery that life in a peaceful, functioning society begins to feel banal and inconsequential." —The Washington Post
"An impressive debut novel about a female photographer covering the Vietnam War...A visceral story about the powerful and complex bonds that war creates. It raises profound questions about professional and personal lives that are based on, and often dependent on, a nation's horrific strife. Graphic but never gratuitous, the gripping, haunting narrative explores the complexity of violence, foreignness, even betrayal. Moving and memorable." —
Kirkus Reviews
(starred review) "This evocative debut novel is a well researched exploration of Vietnam between 1963 and 1975, when the United States pulled out of the conflict. Like Marianne Wiggins's Eveless Eden and Tim O'Brien's The Things They Carried before it, Soli's poignant work will grab the attention of most readers. A powerful new writer to watch." —
Library Journal
(starred review) "The strength here is in Soli's vivid, beautiful depiction of war-torn Vietnam, from the dangers of the field where death can be a single step away to the emptiness of the Saigon streets in the final days of the American evacuation." —
Booklist
 "Suspenseful, eloquent, sprawling...This harrowing depiction of life and death shows that even as the country burned, love and hope triumphed." —
Publishers Weekly
"A haunting world of war, betrayal, courage, obsession, and love." —Tim O'Brien, author of The Things They Carried
"You must read The Lotus Eaters, Tatjana Soli's beautiful and harrowing new novel. Its characters are unforgettable, as real as the historical events in which they're enmeshed." —Richard Russo, author of Empire Falls and That Old Cape Magic
"The very steam from Vietnam's jungles seems to rise from the pages of Tatjana Soli's tremendously evocative debut…A beautiful book." —Janice Y. K. Lee, author of The Piano Teacher
"A vivid and memorable evocation of wartime Vietnam…I was most impressed by The Lotus Eaters and enjoyed it from start to finish." —Robert Stone, author of Damascus Gate and Fun With Problems
"A mesmerizing novel. Tatjana Soli takes on a monumental task by re-examining a heavily chronicled time and painting it with a lovely, fresh palette. The book is a true gift." —Katie Crouch, author of Girls in Trucks
"Tatjana Soli explores the world of war, themes of love and loss, and the complicated question of what drives us toward the heroic with remarkable compassion and grace. This exquisite first novel is among the best I've read in years." —Meg Waite Clayton, author of The Wednesday Sisters
"A haunting story of unforgettable people who seek, against overwhelming odds, a kind of redemption. A great read from a writer to watch." —Janet Peery, author of River Beyond the World
St. Martin's Press, 9780312611576, 400pp.
Publication Date: March 30, 2010
About the Author
Tatjana Soli's short stories have been widely published, nominated for the Pushcart Prize, and twice cited in the 100 Distinguished Stories in "Best American Short Stories." "The Lotus Eaters," her debut novel, was a "New York Times" bestseller and Editors Choice and a finalist for the "L.A. Times" Book Award. Born in Salzburg, Austria, Soli attended Stanford University and the Warren Wilson M.F.A. program. She lives in Orange County, California.
Soli pulled the novel's title, The Lotus Eaters, from an episode in Homer's The Odyssey and uses Homer's description of the land of the lotus-eaters as the novel's opening epigraph. What connection do you see between Homer's lotus-eaters and the main characters of this novel? What, if anything, in this novel acts like the lotus described by Homer, so powerful and seductive it causes one to abandon all thoughts of home? Does each character have a different "lotus" that draws them in? How does the title illuminate the main themes of the novel?
The novel begins with the fall of Saigon, and then moves back in time twelve years to the beginning of the war. How do you think this structure contributed to your experience of the novel? Did this glimpse of Helen in 1975 influence how you related to her character at earlier points in her life? Did knowing the outcome affect your judgment of her actions and the action of those around her?
Helen makes a pivotal decision at the end of Chapter 1 — to send Linh on the plane and stay behind to "see it end." Why does she make this decision? How did you feel about it? Did your feelings about it change over the course of the novel?
What does Helen think of Vietnam and the Vietnamese people when she first arrives in Saigon? How do her feelings evolve throughout the novel? How does this evolution affect how she comes to view the war and her role in it?
In Chapter 3, Darrow says, "The cool thing for us is that when this one's done, there's always another one… The war doesn't ever have to end for us." Why does he say this to Helen? What does it show about how Darrow views the war and about Darrow himself? When Helen repeats these words back to him in Chapter 11, how has their meaning changed?
In Chapter 19, Helen believes that "violence had poisoned them all..." In what ways are Darrow, Helen, and Linh poisoned? What, if anything, keeps each of them from being destroyed by it?
Throughout the novel, Helen finds herself in love, and loved by, two very different men. How would you characterize each of her relationships? Did you prefer Helen in one relationship over the other? What are each relationship's strengths and weaknesses? Which man do you ultimately believe is Helen's great love?
Mark Twain said, "Courage is resistance to fear, mastery of fear, not absence of fear." Bravery and courage are frequently mentioned in the novel. In what ways do the various characters display these traits? In what ways do they fail?
What do you think the future holds for Helen at the end of the novel? For Linh?
Coverage from NPR
or
Not Currently Available for Direct Purchase