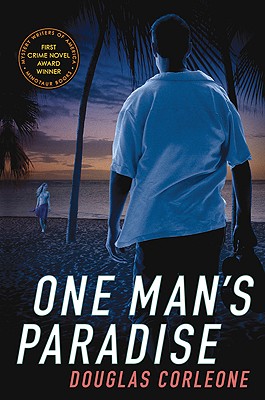 One Man's Paradise (Hardcover)
Minotaur Books, 9780312611583, 352pp.
Publication Date: April 27, 2010
* Individual store prices may vary.
Description
Hotshot New York criminal defense lawyer Kevin Corvelli was rolling. He had all the right connections to get way ahead. Guilty? Innocent? It didn't matter so long as he won, got in the papers, and got paid. That's until he loses---and loses big---when a client, who was convicted and then killed in jail, is later proven innocent. The media has a field day plastering Corvelli's face all over Manhattan, so Corvelli, disgraced and in a professional free fall, bolts for Hawaii.

Committed to being a lawyer if only because of the knee-buckling debts he accumulated becoming one in the first place, he sets up shop in paradise and swears to handle only misdemeanors this time around---no felonies, no murders, no media attention, no high stakes, no real responsibility. But his first case turns out to be exactly that: law student Joseph Gianforte, Jr., is accused of chasing his ex-girlfriend to Hawaii and killing her. He's innocent, same as Corvelli's last case, only this time Corvelli knows it, and with that knowledge comes the chilling realization that the killer is still out there with plenty of incentive to make sure that any proof of Gianforte's innocence doesn't go any further than the three of them.

Douglas Corleone's One Man's Paradise­, the winner of the Minotaur Books/Mystery Writers of America First Crime Novel Competition, is a gripping story of failure and the search for redemption, and it marks the stellar debut of an exciting new crime-writing voice.
About the Author
DOUGLAS CORLEONE is the winner of the 2009 Minotaur Books/Mystery Writers of America First Crime Novel Award. A former New York City criminal defense attorney, he now lives in the Hawaiian Islands with his wife and son.
or
Not Currently Available for Direct Purchase