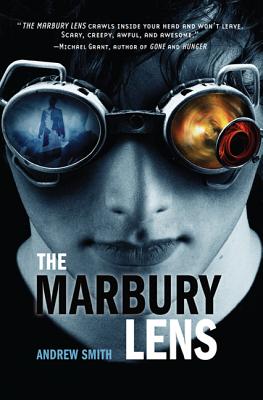 The Marbury Lens (Hardcover)
Feiwel & Friends, 9780312613426, 358pp.
Publication Date: November 9, 2010
Winter 2011 Kids' Next List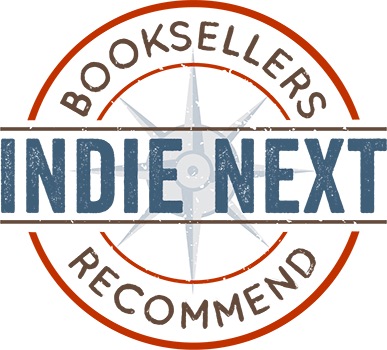 "The Marbury Lens will keep you up all night. Each time your eyelids start to sink, you'll come across 'roll....tap,tap,tap,' and with a racing heart you'll drop back into the world of Marbury. No matter how many times you return to the present, the need for that adrenaline surge will have you reading more and more. This incredibly tense read starts with an very bad night of drunkenness for 16-year old Jack that sends him on a terrifying journey. This is a book you'll be talking about for a long time."
— Andrea Vuleta, Mrs. Nelson's Toy & Book Shop, La Verne, CA
View the List
Description
A 16-year-old boy who escapes a kidnapper thinks he can forget his trauma, but instead, he loses his grip on reality and believes he's part of an alternate world called Marbury.
Sixteen-year-old Jack gets drunk and is in the wrong place at the wrong time. He is kidnapped. He escapes, narrowly. The only person he tells is his best friend, Conner. When they arrive in London as planned for summer break, a stranger hands Jack a pair of glasses. Through the lenses, he sees another world called Marbury.
There is war in Marbury. It is a desolate and murderous place where Jack is responsible for the survival of two younger boys. Conner is there, too. But he's trying to kill them.
Meanwhile, Jack is falling in love with an English girl, and afraid he's losing his mind.
Andrew Smith has written his most beautiful and personal novel yet, as he explores the nightmarish outer limits of what trauma can do to our bodies and our minds.
"An engrossing horror/fantasy hybrid...Nightmarish imagery is chillingly effective, and the pacing superbly builds suspense." -- Kirkus Reviews
About the Author
Andrew Smith is the author of Ghost Medicine, named an American Library Association Best Book for Young Adults, and In the Path of Falling Objects. In addition to writing, he teaches high school advanced placement classes and coaches rugby. He lives in Southern California with his family, in a rural location in the mountains.
Praise For The Marbury Lens…
Booklist Editor's Choice 2010
Publishers Weekly Best Children's Books of the Year
 "This bloody and genuinely upsetting book packs an enormous emotional punch. Smith's characters are very well developed and the ruined alternate universe they travel through is both surreal and believable." —
Publishers Weekly
, STARRED review
"Mixing a trauma reckoning with dark, apocalyptic fantasy and notes of psychological horror, this commandeering novel's multiplicity is elusively complex yet never complicated: although the many gut-quivering story elements are not clearly defined, they always speak to each other, and Smith wisely leaves much up to the reader. People will talk about this book and try to figure it out and maybe try to shake it off. But they won't be able to." --Booklist, STARRED review
"An engrossing horror/fantasy hybrid…Nightmarish imagery is chillingly effective, and the pacing superbly builds suspense." --Kirkus Reviews
"Andrew Smith's
The Marbury Lens
will own you, mind, body and soul. You can't put it down, but you'll want to.  You'll want to put it down and walk away but that is not happening. 
The Marbury Lens
crawls inside your head and won't leave. Scary, creepy, awful and awesome. What a cool book!"  --Michael Grant, author of
Gone
and
Hunger
"Andrew Smith (Ghost Medicine; In the Path of Falling Objects) once again proves his ability to penetrate complex psyches and mature themes within the framework of a spellbinding plot… Smith keeps the tension between Marbury and the present-day worlds as taut as the tightrope Jack walks. As readers, we feel the addictive pull of The Marbury Lens every bit as strongly as the hero does. Just try to put this book down." --Shelf Awareness
"Teen readers will be riveted by this story which explores alternate worlds and realities while posing important questions about loyalty, revenge, and grief." --SLJ Teen
Previous praise for Andrew Smith: "...16-year-old Jonah and his brother, Simon, two years younger, embark on a brutal but mesmerizing road trip that steers an unswerving course toward tragedy. …[O]lder teens will be riveted."—Kirkus Reviews for In the Path of Falling Objects
"Smith's first novel, a deceptively simple coming-of-age story, defies expectations via its sublime imagery and its elliptical narrative structure. … While the summer climaxes with jarring violence, the possibility of a true departure never materializes: the outside world is held at bay by the inscrutable questions unveiled in the book's conclusion."—Publishers Weekly, starred review for Ghost Medicine
"… Troy wishes to be lost, but his greatest hope is to be found, and Ghost Medicine beautifully captures that paradox in this timeless and tender coming-of-age story. Not only will it inspire readers to prod the boundaries of their own courage, but it will also remind them that life and love are precious and fleeting."—School Library Journal for Ghost Medicine

2008 Best Books for Young Adults (BBYA) Nominee for Ghost Medicine
Advertisement