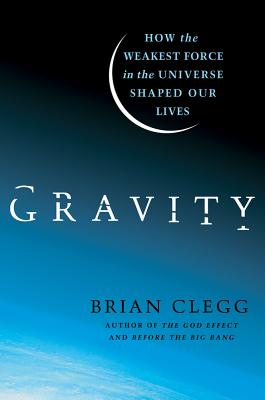 Gravity
How the Weakest Force in the Universe Shaped Our Lives
Hardcover

* Individual store prices may vary.
Description
A history of gravity, and a study of its importance and relevance to our lives, as well as its influence on other areas of science.
Physicists will tell you that four forces control the universe. Of these, gravity may the most obvious, but it is also the most mysterious. Newton managed to predict the force of gravity but couldn't explain how it worked at a distance. Einstein picked up on the simple premise that gravity and acceleration are interchangeable to devise his mind-bending general relativity, showing how matter warps space and time. Not only did this explain how gravity worked – and how apparently simple gravitation has four separate components – but it predicted everything from black holes to gravity's effect on time. Whether it's the reality of anti-gravity or the unexpected discovery that a ball and a laser beam drop at the same rate, gravity is the force that fascinates.
Praise For Gravity: How the Weakest Force in the Universe Shaped Our Lives…
"Although by far the feeblest of the four universal forces, gravity is the only one we experience continuously. Every inquisitive person should read a book about it, preferably this one . . . Clegg's skills never flag and his account remains lucid and free of jargon, bad jokes, and math phobia." —Kirkus (starred review)
"Clegg's accessible presentation offers insight into everything from Aristotelian science to black holes and string theory as it reveals the complexities and surprise of a familiar force that continues to surprise scientists." —Publishers Weekly
St. Martin's Press, 9780312616298, 336pp.
Publication Date: May 22, 2012
About the Author
BRIAN CLEGG is the author of Ten Billion Tomorrows, Final Frontier, Extra Sensory, Gravity, How to Build a Time Machine, Armageddon Science, Before the Big Bang, Upgrade Me, and The God Effect among others. He holds a physics degree from Cambridge and has written regular columns, features, and reviews for numerous magazines. He lives in Wiltshire, England, with his wife and two children.