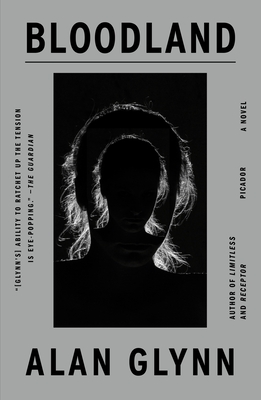 Bloodland (Paperback)
A Novel
Picador, 9780312621285, 384pp.
Publication Date: January 31, 2012
Other Editions of This Title:
Digital Audiobook (1/30/2012)
Paperback (10/1/2011)
Paperback (4/1/2012)
* Individual store prices may vary.
Description
A Picador Paperback Original
A helicopter crash off the coast of Ireland sends unexpected ripples through the international community in this intricate new thriller from the author of Winterland and Limitless (now a major motion picture).
Susie Monaghan was on the cusp of stardom when her life was cut short by a tragic helicopter crash. After a full investigation, her death was ruled an accident: case closed. But a hungry young journalist named Jimmy Gilroy isn't buying the official story. Before dying, Susie's path had crossed with an unlikely gallery of powerful men: an ex-Prime minister with a carefully guarded secret; the businessman brother of a U.S. Senator angling for the Oval Office; and a billionaire investor with his eye on an extremely rare commodity. Might there also be a link between Susie's death and a deranged security contractor operating in Congo? Piece by piece, Jimmy uncovers a bizarre nexus of coincidence among these disparate people and events, revealing a conspiracy of frightening reach and consequence--one that could cost him his life.
Set against a vividly drawn world of corporate and political intrigue, Alan Glynn's Bloodland is a riveting paranoid thriller of uncommon depth and page-turning suspense.
About the Author
Alan Glynn is a graduate of Trinity College. His first novel, Limitless (originally published as The Dark Fields), was released as a film in March 2011 by Relativity Media and as a TV series in 2015 by CBS. He is also the author ofWinterland; Bloodland, a Finalist for the Edgar Award for Best Paperback Original; Graveland; and his most recent novel, Paradime, is currently under option with ITV Studios America and One-Two Punch Productions. He lives in Ireland.
Praise For Bloodland: A Novel…
"Ripped from tomorrow's headlines, Bloodland is irresistible....Exhilarating." —Val McDermid
"Glynn plays out these grand themes--the global economic crisis, America's battle with China for dominance in Africa, the human costs of illegal mining--on a very personal scale, through a group of deeply flawed but compelling characters." —NPR
"Glynn spins a seamless web of conspiracy spanning three continents....I read Bloodland twice, the second time for the rare pleasure of watching a first-rate investigative reporter--and novelist--at work." —The Daily Beast
"Stunningly intricate...like an amped-up twenty-first-century version of Dashiell Hammett's The Glass Key." —Los Angeles Review of Books
"A classic paranoid thriller… In a year of global economic disasters, scandalous political mismanagement and the attempted occupation of various strategic interests by 'the 99%,' Bloodland is a very timely novel indeed." —Declan Burke, January Magazine (A Best Book of the Year)
"Imagine a first-rate investigative reporter digging into global corruption and turning what he learns into fast-paced fiction, and you have Irish noir star Glynn." —Jane Ciabattari, BBC.com (Crime Writers to Read Now)
"Powerfully engaging...A thriller has to thrill. And Bloodland, an intelligent, often thrilling book, delivers." —The Richmond Times-Dispatch
"Scarily plausible in a way that eludes most thriller writers, with an alarmingly authentic cast of control freaks and loose cannons…I've not read such a multilayered, expertly plotted portrayal of arrogance, greed, and hubris in a long time. [There are] echoes of John le Carré, 24, and James Ellroy here, but Glynn's talent is all his own, and his ability to ratchet up the tension is eye-popping." —The Guardian (London)
"A tightly woven picture of global corporate influence and corruption. Glynn's work has drawn comparisons to John le Carré… [which] usefully illuminates Bloodland's bold, pointed topicality… From the inauspicious beginnings of a dead reality TV star, Glynn's great novel finds an impressive, surprising scope." —The Portland Mercury
"A cracking conspiracy thriller worthy of le Carré, set in the dark heart of the Congo, Ireland, and New York." —Irish Independent (Dublin)
"Gripping…Glynn builds up the tension skillfully….He seems at home writing about intrigue on both sides of the Atlantic…[and] utterly at ease whether writing about troubled Dublin businessmen, former private military contractors with post-traumatic stress disorder, bitter politicians, or high-flying corporate masters of the universe….But while Bloodland makes some serious points, it never forgets that a good thriller is there to entertain the reader as well as to make [one] think---and this is a very entertaining book." —The Irish Times (Dublin)
"Alan Glynn has created enough twists and thrills to keep readers up late--even without resorting to illegal and dangerous substances." —The New York Times Book Review on Limitless
"A compulsive chemical thriller." —San Francisco Chronicle on Limitless
"Timely, topical, and thrilling." —John Connolly on Winterland
"A terrific read . . . completely involving." —George Pelecanos on Winterland
"Winterland sets a dramatically high benchmark for emerald noir. With all the operatic inevitability of Greek tragedy, it anatomises what greed has done to Ireland. A resonant, memorable, and uncomfortable read." —Val McDermid on Winterland
"A heavyweight, grow-up thriller . . . Emotionally truthful, with a plausible cast, and told in wonderfully fluent prose, Winterland is a gripping tale of a world of greed and secrets." —The Guardian (London) on Winterland