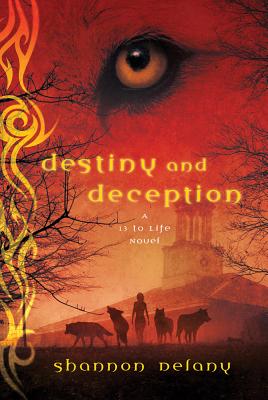 Destiny and Deception (Paperback)
St. Martins Press-3pl, 9780312624460, 304pp.
Publication Date: January 31, 2012
Description
The sensational fourth novel in the 13 to Life series sees Jessica and the Rusakovas fighting to overcome their biggest challenge yet.
With the threat of the mafia seemingly gone and the company's headquarters in Junction destroyed, Pietr Rusakova is adjusting to being a normal teen and Jess is realizing normalcy may not be what she wanted after all. But both Jess and Cat know the truth--that normal can't be taken for granted. Their precious cure isn't permanent--and when a new danger stalks into their small town, Alexi decides he must overcome his issues with the mother who abandoned him to be raised by wolves and make a brand new deal to save his adopted family.
About the Author
SHANNON DELANY lives and writes in Upstate New York and enjoys traveling to talk to people about most anything.
Praise For Destiny and Deception…
Praise for Secrets and Shadows:
"[Readers will] appreciate the virginal sexual tension, the snarled das and nyets, the testosterone-fueled feuds and the titillating glimpses of tragic history."—Kirkus Reviews
"New readers can dive in without reading the first book, and new fans won't be long in arriving."—Booklist
"Devoted paranormal romance fans will probably like the series."—VOYA Magazine
"Shannon Delany's creations will show you how rich and fulfilling Young Adult Paranormal writing can be."—Fresh Fiction
"Definitely a smash hit and the must read book of this summer 2010!" —TEEN CHANNEL REVIEWS
Advertisement