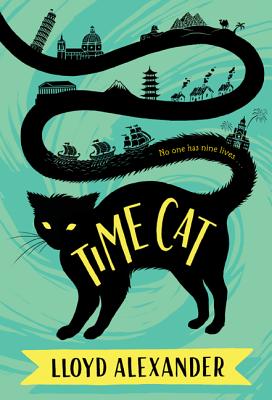 Time Cat (Paperback)
The Remarkable Journeys of Jason and Gareth
Square Fish, 9780312632137, 240pp.
Publication Date: January 3, 2012
Other Editions of This Title:
Digital Audiobook (2/14/2013)
Paperback (2/1/1996)
Hardcover (4/1/2003)
Paperback (4/12/2004)
Prebound (1/3/2012)
Prebound (2/1/1996)
* Individual store prices may vary.
Description
Gareth doesn't have nine lives, but he is definitely not an ordinary cat. For one thing, he can talk. For another, he has magical powers that Jason never dreamed of. "Anywhere, any time, any country, any century"—Gareth tells Jason he can take them traveling through time. And in the wink of a very special cat's eye, they're off. From ancient Egypt to Japan, from the land of young Leonardo da Vinci to the town of a woman accused of witchcraft, Jason and Gareth are whisked from place to place and friend to foe. This fantastic tale grabs the imagination and takes it far and wide, on the adventure of not one, but nine, amazing lifetimes.
About the Author
Lloyd Alexander (1924-2007) was the author of more than forty books for children and adults, including the beloved children's fantasy series, the Chronicles of Prydain, one of the most widely read series in the history of fantasy and the inspiration for the animated Disney film, The Black Cauldron. His books have won numerous awards, including the Newbery Medal, the Newbery Honor, and the National Book Award for Juvenile Literature.
Praise For Time Cat: The Remarkable Journeys of Jason and Gareth…
"Beloved novels return for a new generation of readers." —Publishers Weekly
"Time Cat is a book that will appeal to youngsters but has the quality to entertain even the most jaded of adult readers." —BookLoons
"Time Cat is a delightful tale for young teens, and for anyone who has wondered where cats go 'when you're looking all over and can't find them' or when they 'suddenly appear in a room when you were sure the room was empty.'" —BookLoons