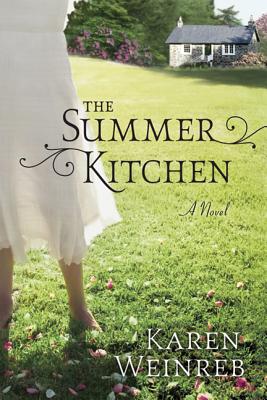 The Summer Kitchen (Paperback)
A Novel
St. Martin's Griffin, 9780312640545, 336pp.
Publication Date: July 6, 2010
Other Editions of This Title:
Hardcover (7/7/2009)
* Individual store prices may vary.
Description
In an instant, one woman's perfect world is turned inside out
When Nora Banks goes to answer the doorbell very early one November 1st, she thinks it must be tardy trick-or-treaters. But it's no Halloween prank—it's the Feds, who have come to arrest her husband Evan for a white-collar crime. Nora's enviable life in the eighteenth-century house she'd filled her days renovating to museum-quality perfection is upended.
In this of-the-moment story about the loss of wealth and social prominence, the private-school mothers in Nora's exclusive community close ranks against her and her young sons. Only the boys' nanny Beatriz stands by the family. To support her children, Nora is forced to take a job in the same bakery in which the mothers share coffee every morning. While tempted by the offer of an affair with one of their husbands, she reaches into reserves she didn't know she had. Thwarting a malevolent wife intent on running her out of town, Nora launches a local business of her own, The Summer Kitchen Bakery-Café. Along the way, she changes the town, its characters, and her way of thinking about life, family, money, and romance.
About the Author
Karen Weinreb is a former journalist with degrees from Yale and Oxford Universities who wrote for newspapers in Australia. Weinreb worked at Random House in New York City, and was a researcher for Harold Evans' The American Century. She is the author of the novel The Summer Kitchen.
Praise For The Summer Kitchen: A Novel…
"[The Summer Kitchen]... humanizes what society demonizes by taking the reader through Nora's shaken confidence, loss of income, the immediate shunning of the community, her humiliation at the hands of the feds, and her attempts to shield her children from all of it. While there is, materially, no reason to feel sympathy for Nora, Weinreb has created a sympathetic character because she gives early indicators that Nora didn't quite fit into that world in the first place. Weinreb sets a chilling tone when describing the dynamic in Bedford." —Nancy Colasurdo, Life Coach, FOXBusiness
"Keenly observed, deliciously barbed, ...The Summer Kitchen is a novel for our time, one woman's story of saving herself and her family from personal betrayal and financial collapse. A terrific read!" —Kevin Baker, author of Strivers Row.
"The author's astonishing willingness to implicate her main character ...places The Summer Kitchen above formulaic chick lit. Our questions thus go beyond "Will her baking business make it?" and "Will she sleep with the crooked lawyer?" to "Will she reconcile with her husband?" I turned pages greedily, eager to find out." —Jesse Kornbluth, HeadButler.com
"WOW! I am so impressed with the style and ease in which Karen Weinreb writes in her first novel... The book takes us through the most horrible period of time for Nora but she discovers who she really is and how much inner strength that she has. She finds friends she never fully realized and that those she thought were friends were not. The Summer Kitchen is such a fantastic book I can't wait to see what Karen Weinreb writes next." —Julie Moderson, Bestsellersworld.com