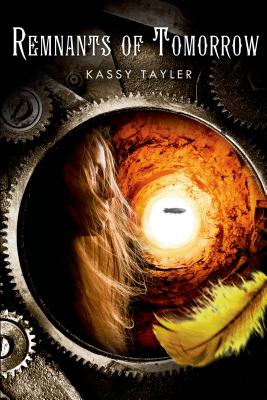 Remnants of Tomorrow (Ashes of Twilight Trilogy #3) (Paperback)
St. Martin's Griffin, 9780312641771, 320pp.
Publication Date: March 18, 2014
* Individual store prices may vary.
Description
Kassy Tayler's Remnants of Tomorrow brings all the factions together. The royals, the shiners, the rovers and the everyday workers of the dome as they fight against each other and the inevitable. It is time to leave the dome.
Wren's father takes her on a journey through the dome where she sees the after effects of the destruction caused by her friends and the blue coats who came into the tunnels. What he doesn't realize is that instead of subduing her, he is giving more purpose and fuel to her cause. When he realizes his plan has backfired, he sells Wren and her friends caught inside to the rovers. They manage to escape and add more fuel to the hatred between the rovers and the dome. Wren and her friends from inside the dome and America are caught in the middle as the battle escalates and whoever wins the battle wins the right to life.
It's up to Wren to make both sides see that the only way they can survive is by working together.
About the Author
KASSY TAYLER has always been a writer. Since the beginning of her memories, her biggest desire has been to put words to paper. Now she is living her dream and has several published novels to her credit in multiple genres. Her books include Ashes of Twilight, Shadows of Glass, and Remnants of Tomorrow. She's been married for several years to the man of her dreams. They've raised two exceptional sons. Tayler lives within the shadow of Pilot Mountain, North Carolina with her husband, her doxie, Cody, and two cats who continually make life interesting.
Praise For Remnants of Tomorrow (Ashes of Twilight Trilogy #3)…
"Riveting dystopian steampunk! You'll fall in love with Wren and Pace." —Ann Aguirre, bestselling author of Enclave, on Ashes of Twilight
"Dystopian fiction at its best! An enthralling story filled with adventure, romance, intrigue and a tiny canary that will steal your heart." —Mari Mancusi, Award–winning author of The Blood Coven Vampire series, on Ashes of Twilight
"Lures the reader into a dark and forbidding world bereft of hope. . . . richly-layered and compelling." —Jana Oliver, author of The Demon Trapper's Daughter, on Ashes of Twilight
"Dark and atmospheric, with an exciting plot, a compelling hero, and an engaging heroine." —Jenna Black, author of the Faeriewalker series, on Ashes of Twilight
or
Not Currently Available for Direct Purchase