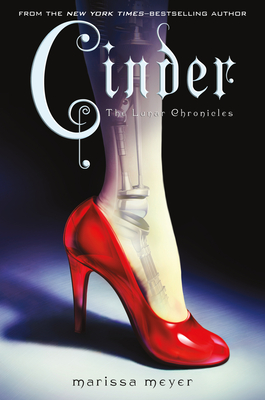 Cinder
Book One of the Lunar Chronicles
Hardcover

* Individual store prices may vary.
Other Editions of This Title:
Digital Audiobook (1/2/2012)
Paperback, Large Print (1/28/2020)
Paperback (1/8/2013)
Library Binding, Large Print (2/19/2020)
CD-Audio (1/3/2012)
Winter 2012 Kids' Next List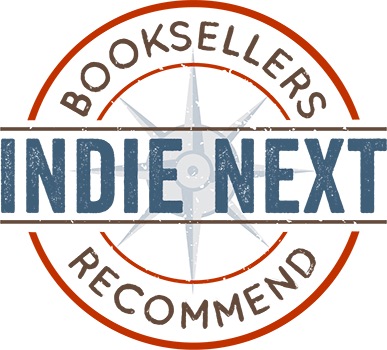 "The story of Cinderella turned on its head and given a futuristic twist, Cinder is exciting, entertaining, and engaging. A plague is sweeping across Earth and there is no cure, the people of the Moon want to conquer Earth, and the annual Ball is coming in New Beijing. Suddenly, Cinder finds herself embroiled in all three events and she may hold the key to the future survival of Earth. This is the first volume of a planned quartet. I can't wait for the next book!"
— Ellen Richmond, Children's Book Cellar, Waterville, ME
View the List
Description
The #1 New York Times Bestselling Series!

Humans and androids crowd the raucous streets of New Beijing. A deadly plague ravages the population. From space, a ruthless lunar people watch, waiting to make their move. No one knows that Earth's fate hinges on one girl. . . .

Cinder, a gifted mechanic, is a cyborg. She's a second-class citizen with a mysterious past, reviled by her stepmother and blamed for her stepsister's illness. But when her life becomes intertwined with the handsome Prince Kai's, she suddenly finds herself at the center of an intergalactic struggle, and a forbidden attraction. Caught between duty and freedom, loyalty and betrayal, she must uncover secrets about her past in order to protect her world's future.

Marissa Meyer on Cinder, writing, and leading men
Which of your characters is most like you?
I wish I could say that I'm clever and mechanically-minded like Cinder, but no—I can't fix anything. I'm much more like Cress, who makes a brief cameo in Cinder and then takes a more starring role in the third book. She's a romantic and a daydreamer and maybe a little on the naïve side—things that could be said about me too—although she does find courage when it's needed most. I think we'd all like to believe we'd have that same inner strength if we ever needed it.
Where do you write?
I have a home office that I've decorated with vintage fairy tale treasures that I've collected (my favorite is a Cinderella cookie jar from the forties) and NaNoWriMo posters, but sometimes writing there starts to feel too much like work. On those days I'll write in bed or take my laptop out for coffee or lunch.
If you were stranded on a desert island, which character from Cinder would you want with you?
Cinder, definitely! She has an internet connection in her brain, complete with the ability to send and receive comms (which are similar to e-mails). We'd just have enough time to enjoy some fresh coconut before we were rescued.
The next book in the Lunar Chronicles is called Scarlet, and is about Little Red Riding Hood. What is appealing to you most about this character as you work on the book?
Scarlet is awesome—she's very independent, a bit temperamental, and has an outspokenness that tends to get her in trouble sometimes. She was raised by her grandmother, an ex-military pilot who now owns a small farm in southern France, who not only taught Scarlet how to fly a spaceship and shoot a gun, but also to have a healthy respect and appreciation for nature. I guess that's a lot of things that appeal to me about her, but she's been a really fun character to write! (The two leading men in Scarlet, Wolf and Captain Thorne, aren't half bad either.)
Praise For Cinder: Book One of the Lunar Chronicles…
"Singing mice and glass slippers are replaced with snarky androids and mechanical feet in this richly imagined and darkly subversive retelling of 'Cinderella.'" —BCCB

"This is one buzzed novel that totally delivers." —Stacked Books Blog

"I absolutely loved Cinder. Marissa took a well known story and created an amazingly fantastic new twist, making this it an all together new story." —Between the Covers Blog

"Cinder is loads of fun--mostly due to seeing a familiar story play out in a new setting, but Cinder herself is also a tough, smart, mouthy, resourceful heroine, so spending almost 400 pages with her is completely enjoyable--and I'm totally, totally looking forward to the next one in the series." —Bookshelves of Doom

"Terrific." —Los Angeles Times

"Author Marissa Meyer rocks the fractured fairy tale genre with a sci-fi twist on Cinderella." —The Seattle Times

"Debut author Meyer ingeniously incorporates key elements of the fairy tale into this first series entry." —Horn Book Magazine

"What they [readers] do not know until they begin turning the pages of this fable-turned-dystopian-science-fiction novel, is that Meyer's embellishments create a spellbinding story of their own." —VOYA

"First in the Lunar Chronicles series, this futuristic twist on Cinderella retains just enough of the original that readers will enjoy spotting the subtle similarities. But debut author Meyer's brilliance is in sending the story into an entirely new, utterly thrilling dimension." —Publishers Weekly, starred review

"Fairy tales are becoming all the rage, with the TV shows Once Upon a Time and Grimm spinning them through a modern filter. The 26-year-old Meyer's debut novel Cinder, though, combines a classic folk tale with hints of The Terminator and Star Wars in the first book of The Lunar Chronicles young-adult series due out Jan. 3." —USAToday.com

"Cinderella is a cyborg in this futuristic take on the fairy tale, the first book in Ms. Meyer's planned 'Lunar Chronicles' series." —Wall Street Journal, in a round-up called After Harry Potter: The Search for the Magic Formula

"This series opener and debut offers a high coolness factor by rewriting Cinderella as a kickass mechanic in a plague-ridden future." —Kirkus Reviews

"There's a lot of moving parts in this fresh spin on 'Cinderella,' the first in a four-book series." —Booklist
Feiwel & Friends, 9780312641894, 400pp.
Publication Date: January 3, 2012
About the Author
Marissa Meyer is the #1 New York Times–bestselling author of the Renegades Trilogy, The Lunar Chronicles series, the Wires and Nerve graphic novels, and The Lunar Chronicles Coloring Book. Her first standalone novel, Heartless, was also a #1 New York Times bestseller. Marissa created and hosts a podcast called The Happy Writer. She lives in Tacoma, Washington, with her husband and their two daughters.