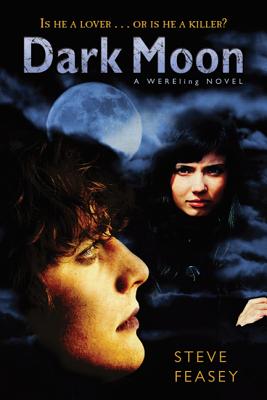 Dark Moon: A Wereling Novel (Paperback)
A Wereling Novel
Feiwel & Friends, 9780312646431, 324pp.
Publication Date: February 1, 2011
Description
A few short months ago, Trey Laporte learned the news that would change him forever: He is a werewolf, and the evil vampire Caliban wants him dead. The threat becomes real when Caliban attacks Trey's mentor, Lucien Charron, and leaves him fighting for his life.
Gwendolin, a wicked sorceress, holds the only key to saving Lucien. Together, Trey and Lucien's beautiful daughter, Alexa, must enter the Netherworld to defeat her. The pressure for Trey is great Alexa is counting on him to save her father.
But when Trey and Alexa find themselves trapped and surrounded by demons, can Trey use his werewolf strength to save them both?
Follow Trey Laporte on another heart-pounding adventure in the second installment of STEVE FEASEY's terrifically frightening Wereling series.
About the Author
Steve Feasey is the author of young adult fantasy novels including Wereling and Blood Wolf. He lives with his family in Hertfordshire, England, where he sometimes hears a strange and unidentifiable howling just after midnight.
Praise For Dark Moon: A Wereling Novel…
"This heart-racing action/adventure story captivates readers from the start. Feasey has expertly created an intriguing world full mystery and suspense that includes a multitude of dark and terrifying nether-creatures. This is sure to be a hit with fans of the supernatural, and the cliff-hanger ending will have readers anxiously awaiting the next installment."—School Library Journal
"Solid, boycentric fantasy fare." —Booklist
Advertisement