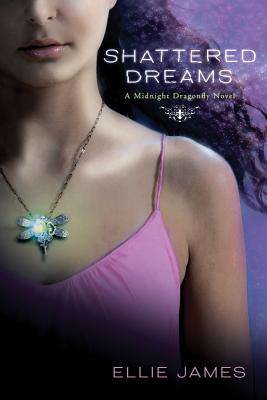 Shattered Dreams (Paperback)
Griffin, 9780312647025, 342pp.
Publication Date: December 6, 2011
Description
Sixteen-year-old Trinity Monsour wants nothing more than to live a normal life. But that isn't as easy as it seems. Trinity is different. She is "special." She sees visions, and for those she's seen, it's already too late.
Trinity arrives on her aunt's doorstep in New Orleans with virtually no knowledge of her mysterious heritage. She begins settling into life at a new school and even starts making friends. But all too quickly her dreams accelerate; twisted, terrifying visions of a girl locked in a dark room. And when the head cheerleader, Jessica, goes missing, Trinity knows she has no choice but to step forward with what she's seen.
But people believe that Trinity has information about Jessica's disappearance not because of a dream, but because she is involved. She "is" kind-of dating Jessica's ex-boyfriend, Chase, and Jessica "did" pull a nasty prank on Trinity. Revenge seems like the likeliest scenario.
Nothing prepares Trinity for the dark odyssey that ensues while searching for Jessica, including the surprising romance she finds with Chase, or the shocking truths she learns, not just about the girl who has gone missing, but the past that has been hidden from her.
About the Author
Ellie James believes in dreams and destiny. A graduate of the LSU Manship School of Journalism, Ellie has been writing as long as she can remembering, with tragic poems and tender stories giving way to mystery, adventure, and a fascination with the unexplained. Currently, Ellie resides with her husband and two children in Texas.
Praise For Shattered Dreams…
"James crafts a sexy, suspenseful paranormal thriller."—Kirkus Reviews
"Ellie James has created a haunting, mystical page-turner of deceit, betrayal and magic with Shattered Dreams. Trinity receives a bit too much "new kid" attention upon her return to a recovering post-Katrina New Orleans when her psychic visions link her to a missing classmate (who just happens to be the recent ex of the new guy in her life). Trinity soon realizes her unusual gifts may do more than help find a kidnapped cheerleader – they may reveal secrets about her past as well."--Kimberly Smith, Cool Kids Read
"The first novel in The Midnight Dragonfly series takes flight with a powerful mix of mystery, magic, and romance. SHATTERED DREAMS is an entrancing debut brimming with all the things that make New Orleans unforgettable!"--Shannon Delany, author of the 13 to Life series
"A cruel prank, a mysterious psychic gift and the ghostly streets of New Orleans set the stage for Ellie James' hauntingly readable SHATTERED DREAMS. A word to the wise ­-- this tale of love, betrayal, and stalking evil is best read with the lights on."–– Jana Oliver, author of The Demon Trapper's Daughter
"Well-written and filled with both dramatic and romantic tension, SHATTERED DREAMS is an exciting debut you won't want to miss."--Jenna Black, author of Glimmerglass and Shadowspell
"With SHATTERED DREAMS Ellie James delivers all the goods—in very high style.  Set in post-Katrina New Orleans, SHATTERED DREAMS takes readers on a rollercoaster ride of thrills and chills while exploring the deepest recesses of friendship, family and love.  The romantic relationship between Trinity and Chase brings to life the unyielding power of young love.  In addition, James captures the sultry atmosphere of New Orleans with such skill that you'll hear the blues echoing from the French Quarter, feel the sweltering heat rising from the wet cobblestone streets and smell the dank earthiness of the river."--New York Times bestselling author Linda Castillo "A haunting and engaging story with characters who will stay with you long after you finish the book. Ellie James is a debut author you won't want to miss." -CC Hunter, author of Born at Midnight "Mesmerizing! With Shattered Dreams, Ellie James has woven unforgettable characters and dark elements into the richness of New Orleans to create a beautifully haunting tale that will stay with the reader long after she turns the final page." –Rachel Hawthorne, author of the Dark Guardian series
Advertisement