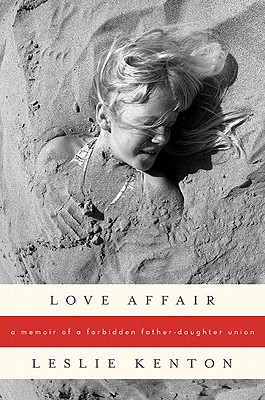 Love Affair (Hardcover)
St. Martin's Press, 9780312659080, 384pp.
Publication Date: January 18, 2011
* Individual store prices may vary.
or
Not Currently Available for Direct Purchase
Description
A searing literary memoir of a disconnected childhood, a multigenerational upbringing and incest— from the daughter of legendary jazz pianist Stan Kenton
Leslie Kenton was the only child of Violet, a stunning Hitchcock blonde, and the legendary jazz giant Stan Kenton. The story takes place on the road in 1950s America and in the mania of Hollywood—a world of jazz clubs, dance halls and onenighters, where lives were lived on a razor's edge.
Love Affair
takes us beyond the bright lights and glamour into an intense, claustrophobic world of a father and the only child of his troubled marriage. As Stanley grapples with alcohol and his personal demons, gradually his actions threaten to destroy the only real, untainted thing in his life: Leslie. A true story of obsession, tragedy and grace,
Love Affair
is Leslie Kenton's powerful memoir. At its heart is the complex, ultimately incestuous, relationship with her father–a union so powerful it defines all that came after. As their lives become increasingly entangled, so do the forces of darkness and light that exist within us all, leading to destruction for him and heartbreaking redemption for her. There have been memoirs about incest before, but
Love Affair
is a surprisingly moving and elegant treatment of a young life, shared passion, and boundaries crossed.
About the Author
LESLIE KENTON is an award-winning writer, broadcaster and filmmaker who has written more than thirty books on health, beauty and spirituality, many of them bestsellers in the UK. She conceived the Origins product line for Estee Lauder, and was the first chairperson of The Natural Medicine Society in Great Britain. She lives in London and New Zealand.
Praise For Love Affair…
"Stan Kenton's orchestra captured the world's imagination in the late 1940s, just as other swing bands were fading. For the next three decades, he would be the most popular bandleader who played what was, essentially, art music. Unlike Count Basie's band, Kenton's didn't play primarily for dancers. Unlike Woody Herman's, it didn't have an entertaining, singing showman up front. Unlike Duke Ellington's, it didn't have a repertoire of well-known, original popular songs to bring in crowds. Yet Kenton was a master of marketing: He packaged and sold the concepts of newness and modernity to a pop-music audience.

At first his experiments ran parallel to the beboppers, who were likewise introducing a more sophisticated harmonic system into jazz. Along with Dizzy Gillespie, Kenton introduced Afro-Cuban polyrhythms to North America. And where Ellington famously disdained categories, Kenton reveled in creating terms like "artistry in rhythm" and "progressive jazz." His music was at once futuristic, masculine and highly romantic, and his fanatical followers were the jazz equivalent of Trekkies.
Onstage, though, Kenton seemed far from a wild-eyed avant-gardist; his manner was buttoned down and conservative. He never appeared in less than a suit and tie and conducted himself like a combination of college professor and church leader...Certainly bebop legend Art Pepper—a star of several Kenton orchestras who wrote a powerful memoir of his years as a junkie—perceived a world of difference between himself and his employer.
Yet "Love Affair"—a harrowing and intimate memoir by Kenton's daughter, Leslie—now reveals that he and Pepper were more alike than anyone realized. Mr. Sparke mentions that Kenton abused alcohol in later life; Ms. Kenton depicts her father as a lifelong alcoholic and such a troubled soul that you wonder at times how he could hold himself together well enough to keep his band going. Most shockingly, Ms. Kenton asserts that their own relationship was, for a time, incestuous.
Ms. Kenton's book is a fall-and-rise "recovery" memoir in the tradition of Lillian Roth's "I'll Cry Tomorrow" (1954). She worshipped her father in spite of his apparent shortcomings, and they bonded over a shared love of art and music. The tone she takes toward her father is one of forgiveness rather than accusation, and often the book reads like the tale of a taboo liaison (it's worth noting that she titled it "Love Affair," not "Daddy Dearest"). But keep in mind she was only 11 when, she says, he first forced himself on her, and only 13 when they broke the physical "affair" off.
Ms Kenton maintains that she and her father never stopped caring about each other, and she even seems to shield him from blame, claiming he suffered from dissociative identity disorder and portraying him as dominated by his controlling mother. Because Kenton had divorced Leslie's mother, her grandmother played an outsize role in her life as well. At one point, Ms. Kenton charges, her grandmother sent her off to a sanitarium without reason. On another occasion, she pushed her 10-year-old granddaughter to play "dress up" with a pair of creepy cross-dressers backstage at a theater in New York.
Fans of the bandleader, who have long been known for being insular and cultish, will be scandalized by the suggestion that his family life could be so sordid. In particular, they'll be horrified by the idea of Kenton as a victim rather than the one in control. Yet such revelations won't change the quality of the man's music, and in some ways Ms. Kenton's account is the most sympathetic and human portrait of the bandleader yet to be published."--Wall Street Journal 
Advertisement