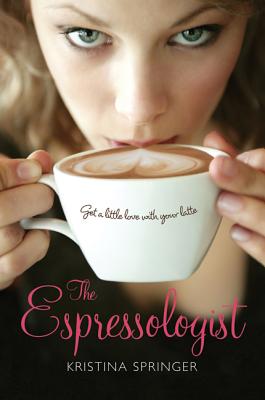 The Espressologist (Paperback)
Square Fish, 9780312659233, 208pp.
Publication Date: January 4, 2011
Other Editions of This Title:
Hardcover (10/27/2009)
* Individual store prices may vary.
Description
What's your drink of choice? Is it a small pumpkin spice latte? Then you're lots of fun and a bit sassy. Or a medium americano? You prefer simplicity in life. Or perhaps it's a small decaf soy sugar-free hazelnut caffe latte? Some might call you a yuppie. Seventeen-year-old barista Jane Turner has this theory that you can tell a lot about a person by their regular coffee drink. She scribbles it all down in a notebook and calls it Espressology. So it's not a totally crazy idea when Jane starts hooking up some of her friends based on their coffee orders. Like her best friend, Em, a medium hot chocolate, and Cam, a toffee nut latte. But when her boss, Derek, gets wind of Jane's Espressology, he makes it an in-store holiday promotion, promising customers their perfect matches for the price of their favorite coffee. Things are going better than Derek could ever have hoped, so why is Jane so freaked out? Does it have anything to do with Em dating Cam? She's the one who set them up! She should be happy for them, right?
About the Author
KRISTINA SPRINGER holds a master's degree in writing from DePaul University. She is the author of The Espressologist, which Publishers Weekly called "a cheerful, breezy romance." She lives with her family outside Chicago, Illinois.
Praise For The Espressologist…
"Frothy, not too sweet and full of strong character and delicious flavor. Jane is a barista at a coffee shop and makes the connection between people's drink styles and their love interests. In the style of Jane Austen's Emma, Jane can make matches for everyone but herself. This is a wonderful romantic book with a new twist on the matchmaking theme." —KIWI magazine
"Satisfying . . . Jane's quirky and sympathetic voice give this cheerful, breezy romance a unique touch." —Publishers Weekly
"A breezy and fun vibe . . . best enjoyed over the holidays with a hot drink." —Booklist
"Springer has created a lovable, naive young woman in Jane, and even those who don't drink java will enjoy the frothy story." —School Library Journal
"Candid." —Kirkus Reviews
"The Espressologist is a well rounded, easy going, fun book." —Logan, age 14