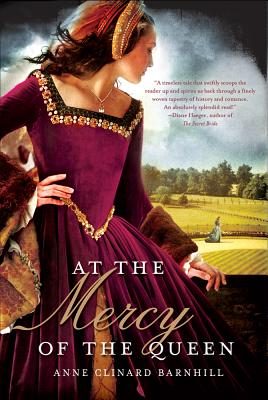 At the Mercy of the Queen (Paperback)
St. Martin's Press, 9780312662134, 464pp.
Publication Date: January 3, 2012
Description
A sweeping tale of sexual seduction and intrigue at the court of Henry VIII, "At the Mercy of the Queen" is a rich and dramatic debut historical about Madge Shelton, cousin and lady-in-waiting to Anne Boleyn.
At the innocent age of fifteen, Lady Margaret Shelton arrives at the court of Henry VIII and quickly becomes the confidante of her cousin, Queen Anne Boleyn. But she soon finds herself drawn into the perilous web of Anne's ambition.
Desperate to hold onto the king's waning affection, Anne schemes to have him take her guileless young cousin as mistress, ensuring her husband's new paramour will owe her loyalty to the queen. But Margaret has fallen deeply in love with a handsome young courtier. She is faced with a terrible dilemma: give herself to the king and betray the love of her life or refuse to become his mistress and jeopardize the life of the her cousin, Queen Anne.
"A stunningly engrossing and fast read; historical fiction readers will snatch it up and shout, Thank you '" "Library Journal" (starred review)
About the Author
Anne Clinard Barnhill has published short stories, poetry, a memoir and hundreds of articles and book reviews over the last twenty years. At the Mercy of the Queen is her first novel. Barnhill has taught writing in a variety of venues and been keynote speaker for numerous events. She lives in North Carolina.
Praise For At the Mercy of the Queen…
"A fresh take on Henry's court that even readers exhausted of Tudor historicals will find new and exciting."
--Publishers Weekly
Advertisement