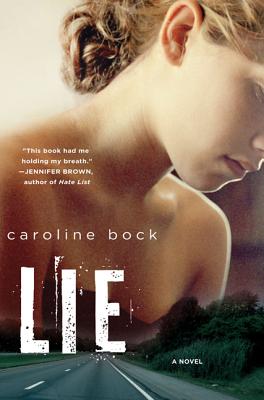 Lie (Paperback)
Griffin, 9780312668327, 211pp.
Publication Date: August 30, 2011
Description
"Everybody knows, nobody's talking. . . ."
Seventeen-year-old Skylar Thompson is being questioned by the police. Her boyfriend, Jimmy, stands accused of brutally assaulting two young El Salvadoran immigrants from a neighboring town, and she's the prime witness. Skylar is keeping quiet about what she's seen, but how long can she keep it up?
"But Jimmy was her savior." . . .
When her mother died, he was the only person who made her feel safe, protected from the world. But when she begins to appreciate the enormity of what has happened, especially when Carlos Cortez, one of the victims, steps up to demand justice, she starts to have second thoughts about protecting Jimmy. Jimmy's accomplice, Sean, is facing his own moral quandary. He's out on bail and has been offered a plea in exchange for testifying against Jimmy.
"The truth must be told. . . ."
Sean must decide whether or not to turn on his friend in order to save himself. But most important, both he and Skylar need to figure out why they would follow someone like Jimmy in the first place.
About the Author
Prior to focusing on her writing, Caroline Bock headed the marketing and public relations departments at Bravo and IFC cable networks. She is a graduate of Syracuse University, where she studied creative writing with Raymond Carver, and The City College of New York, where she earned a MFA in fiction. She lives in New York on Long Island.
Praise For Lie…
"Avoiding preachiness, Bock handles the novel's multiple viewpoints exceptionally well, rotating among the painfully believable voices of high school students and adults. Her characters may keep the truth inside, but their story reads like a confessional." Publishers Weekly (Starred Review)
"Realistic and devastatingly insightful, this novel can serve as a springboard to classroom and family discussions. Unusual and important." Kirkus (Starred Review)
"Told in several voices, Bock creates a suspenseful, gripping, and powerful novel that will keep readers on their toes." Library Journal "Starred Review"
Advertisement