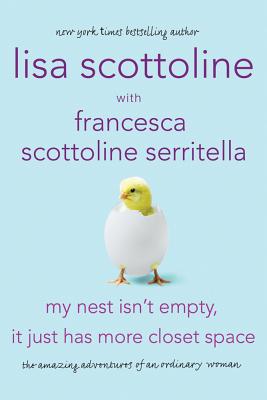 My Nest Isn't Empty, It Just Has More Closet Space (Paperback)
The Amazing Adventures of an Ordinary Woman
St. Martins Press-3pl, 9780312668341, 272pp.
Publication Date: September 27, 2011
* Individual store prices may vary.
December 2010 Indie Next List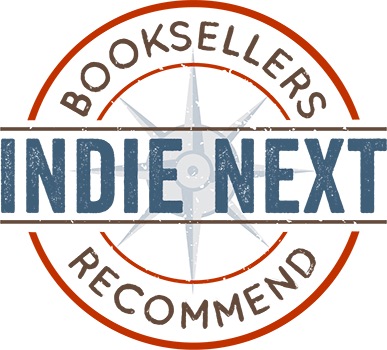 "Mother and daughter share the hilarious and touching content of the Philadelphia Inquirer 'Chick Lit' column they write so brilliantly, now combined with new essays. This perfect gift book will bring warm tears and wild laughter over the ruminations of a smart twenty-something making her way in New York City and her witty mom back on the farm. Both also have some delightful observations on eighty-something Mother Mary's happenings in Miami. No stone is left unturned in this book that hits all the right notes for all three generations."
— Mary Alice Gorman, Mystery Lovers Bookshop, Pittsburgh, PA
View the List
Description
The incomparable Lisa Scottoline, along with Daughter Francesca, is back with more wild and wonderful wit and wisdom.
New York Times bestselling author Lisa Scottoline struck a chord with readers, book clubs, and critics with her smash-hit essay collection, Why My Third Husband Will Be a Dog. This time, Lisa teams up with Daughter Francesca to give their mother-daughter perspective on everything from blind dates to empty calories, as well as life with the feistiest octogenarian on the planet, Mother Mary, who won't part with her thirty-year-old bra. Three generations of women, triple the laughs---and the love.
Inspired by their weekly "Chick Wit" column for The Philadelphia Inquirer, Lisa and Francesca spill all their family secrets---which will sound a lot like yours. And you'll have to put this book down, just to stop laughing.
LISA ON DIETING I'm backsliding with carbohydrates, which is the food version of ex-sex.
FRANCESCA ON CUTTING THE CORD I thought I said, "I am going to see my cousin's new apartment," but in Mom-speak that translates to: "I am going to meet certain death in the New York City subway tunnels that are soon to be my tomb."
LISA ON MOTHER MARY: Most people have a list of Things To Do, but Mother Mary has a list of Things Not To Do. At the top is Don't Go to the Movies. Other entries include Don't Eat Outside With The Bugs and Don't Walk All Over This Cockamamie Mall.
FRANCESCA ON BEING SINGLE: I'm addicted to the wedding announcements. Worse, I find myself subtracting my age from the bride's. I thought I was a modern woman, turns out I'm a Cathy cartoon.
LISA ON AGING GRACEFULLY Today I noticed my first gray hair. On my chin.
And so much more
About the Author
Lisa Scottoline is the New York Times bestselling and Edgar Award-winning author of novels including Look Again, Think Twice, Save Me and Lady Killer. She has 25 million copies of her books in print in the United States, and she has been published in twenty-five countries. She is currently serving as the President of the Mystery Writers of America. She lives in Philadelphia with an array of disobedient pets.Francesca Scottoline Serritella graduated cum laude from Harvard University, where she won the Thomas Temple Hoopes Prize, the Baron Russell Briggs Fiction Prize, and the Charles Edmond Horman Prize for her creative writing. She lives in New York.Together, Lisa and Francesca write the weekly column, "Chick Wit," for The Philadelphia Inquirer.
Praise For My Nest Isn't Empty, It Just Has More Closet Space: The Amazing Adventures of an Ordinary Woman…
"Scottoline stirs up even more sassy fun--this time bringing her daughter, Francesca, into the mix as co-writer. A clever compilation from two generations of women reflecting on family, love, dessert, and everything in between."—Booklist
"Essays that are by turns rueful, uplifting, sweet, kooky--and always amusing. A funny, uplifting read for women of any generation."—Publishers Weekly
"Lisa Scottoline and her daughter Francesca have proven themselves to be naturals at both writing and narrating humorous essay.  They deliver the themes of love, strength, and family connectedness in a delightfully witty fashion. The overall feel is of a conversation with friends whose accounts of zany relatives and situations may be unique in detail but are recognizable for anyone with a family. The appeal is universal."—AudioFile
"I've found the perfect daily picker-upper — a chapter or two from My Nest Isn't Empty, It Just Has More Closet Space. Scottoline writes about whatever crosses her path but has also allowed readers a peek into her own family life. Francesca's voice is entirely her own, but she shares Lisa's ability to turn borderline TMI into memorable humor and insights. The result is one of the best double acts in the business."—Joe Meyers, Connecticut Post