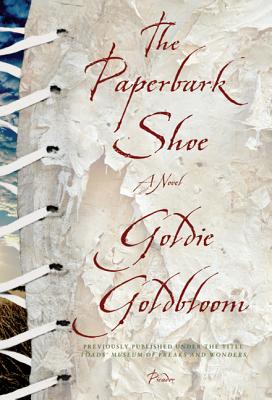 The Paperbark Shoe (Paperback)
A Novel
Picador, 9780312674502, 384pp.
Publication Date: March 29, 2011
* Individual store prices may vary.
Description
Winner of the 2008 AWP Award for the Novel
From 1941 to 1947, eighteen thousand Italian prisoners of war were sent to Australia. The Italian surrender that followed the downfall of Mussolini had created a novel circumstance: prisoners who theoretically were no longer enemies. Many of these exiles were sent to work on isolated farms, unguarded.
The Paperbark Shoe is the unforgettable story of Gin Boyle—an albino, a classically trained pianist, and a woman with a painful past. Disavowed by her wealthy stepfather, her unlikely savior is the farmer Mr. Toad—a little man with a taste for women's corsets. Together with their two children, they weather the hardship of rural life and the mockery of their neighbors. But with the arrival of two Italian prisoners of war, their lives are turned upside down. Thousands of miles from home, Antonio and John find themselves on Mr. and Mrs. Toad's farm, exiles in the company of exiles. The Paperbark Shoe is a remarkable novel about the far-reaching repercussions of war, the subtle violence of displacement, and what it means to live as a captive—in enemy country, and in one's own skin.
About the Author
Goldie Goldbloom's first novel, The Paperbark Shoe, won the AWP Prize, was named the Literary Novel of the Year by Foreward Magazine and is an NEA Big Reads selection. She was awarded a National Endowment for the Arts Fellowship, and has been the recipient of multiple grants and awards, including a Warren Wilson scholarship, fellowships from Warren Wilson, Northwestern University, the Brown Foundation, the City of Chicago and the Elizabeth George Foundation. She is chassidic and the mother of eight children.
Praise For The Paperbark Shoe: A Novel…
"I have never read anything quite like this, nor has anyone else. . . . The voice is acid, funny, at first commonsensical and un-self-pitying, later lyrical, later madly deluded. . . . Brilliant." —Andrea Barrett, author of The Air We Breathe
"What an astonishing book this is! It's hard to believe The Paperbark Shoe is Goldie Goldbloom's first novel--because she has the audaciousness, the wildly inventive language, and the historical mastery of--well, it would be hard to think of any one writer she resembles." —Rosellen Brown, author of Before and After
"The Paperbark Shoe is a strange, mesmerizing tale about characters uncomfortably defined by superficial eccentricities. It is also a wrenching love story." —Joanna Scott, author of Follow Me
"Extraordinary . . . one of the most original Australian novels I've read in a long time." —The Sydney Morning Herald
"An assured debut written in beautifully precise language." —The Age (Australia)