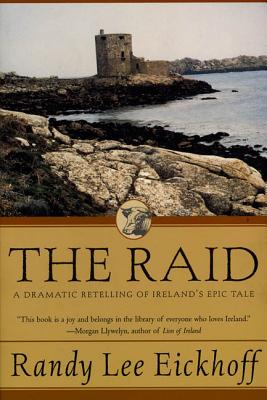 The Raid: A Dramatic Retelling of Ireland's Epic Tale (Paperback)
A Dramatic Retelling of Ireland's Epic Tale
St. Martins Press-3pl, 9780312851927, 288pp.
Publication Date: March 1, 2000
About the Author
Randy Lee Eickhoff holds several graduate degrees, including a Ph.D. in Classics. He lives in El Paso, Texas where he works on novels, plays, poetry and translations in several languages. His translation of Ireland's national epic, the Ulster Cycle, is now a text used in schools in the United States and overseas. His novel And Not to Yield, based on the life of Wild Bill Hickok, was selected as the Best Novel of 2004 by the National Cowboy Hall of Fame and Western Heritage. His nonfiction work on the Tigua Indians, Exiled, won the Southwest Book Award. He is also the author of Return to Ithaca, Then Came Christmas and The Quick and the Dead. He has been inducted into the Paso Del Norte Writers Hall of Fame, the local chapter of the Texas Institute of Arts and Letters. Eickhoff served with distinction in the early phases of the Vietnam War, and was awarded the Purple Heart, Silver Star and Bronze Star. He spends his time in El Paso, Ireland, and Italy, lecturing on Dante and The Ulster Cycle.
Advertisement