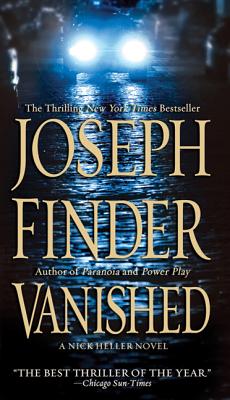 Vanished
A Nick Heller Novel
Mass Market

* Individual store prices may vary.
Other Editions of This Title:
Digital Audiobook (8/17/2009)
September 2009 Indie Next List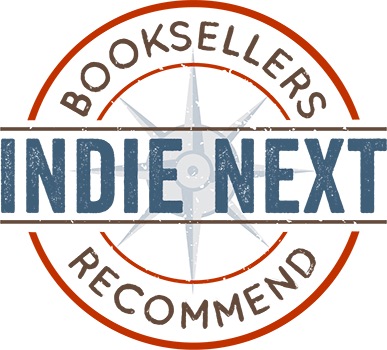 "Joseph Finder has created a fabulous new character, Nick Heller, who is ex-Special Forces with important contacts and brilliant deductive reasoning. Vanished is intelligent, intricate, and an outstanding beginning to what fans hope will be a long-running series."
— Susan Wasson, Bookworks, Albuquerque, NM
View the List
Description
Nick Heller is tough, smart, and stubborn. And in his line of work, it's essential. Trained in the Special Forces, Nick is a high-powered intelligence investigator--exposing secrets that powerful people would rather keep hidden. He's a guy you don't want to mess with. He's also the man you call when you need a problem fixed.
Desperate, with nowhere else to run, Nick's nephew, Gabe makes that call one night. After being attacked in Georgetown, his mother, Lauren, lies in a coma, and his step-dad, Roger, Nick's brother, has vanished without a trace.
Nick and Roger have been on the outs since the arrest, trial, and conviction of their father, the notorious "fugitive financier," Victor Heller. Where Nick strayed from the path, Roger followed their father's footsteps into the corporate world. Now, as Nick searches for his brother, he's on a collision course with one of the most powerful corporations in the world--and they will stop at nothing to protect their secrets, in Joseph Finder's thrilling Vanished.
This edition of the book is the deluxe, tall rack mass market paperback.
Praise For Vanished: A Nick Heller Novel…
"Financial thriller whiz Joe Finder has fully and seamlessly entered the world of Lee Child and James Rollins. A rousing, lightning-paced thriller from the first page to the last. " —Providence Journal
"If Jack Reacher met Nick Heller in a dark alley, my money's on Reacher. But it would be ugly. Or would it? Actually, I think they'd go for a beer together and set the world to rights--because Joseph Finder has given me a terrific new hero to root for. This is an action-packed, full-throttle, buy-it-today-read-it-tonight series that you definitely shouldn't miss." —Lee Child
"A humdinger....a thriller to enjoy for its Washington locales, convincing familiarity with cutting-edge spy gadgetry, and taut action scenes." —Washington Post
"Cliffhangers galore, the fascinating tradecraft of corporate espionage, and an engrossing story will propel readers through this outstanding thriller. Highly recommended as a great summer read." —Library Journal (starred review)
"Written in staccato chapters that are emotionally supercharged and action-packed, this thriller will more than satisfy adrenaline junkies and have them guessing until the very end." —Publishers Weekly
"Breakneck pace and labyrinthine schemes . . . ingenious." —Booklist
"Heller is Finder's new series character and ...will very shortly be mentioned in the same breath as Reacher and Bosch...If you only read one book this summer, make it Vanished." —Crimespree magazine
"Moves at the pace of an injected neuro-toxin…You'll curse Finder for keeping you up into the early hours." —Shots magazine
"Finder ratchets up the suspense while making Vanished both a business thriller and an old-fashioned heist. As usual, Finder knows how to measure out the action for the ultimate impact." —Sun Sentinel
"Finder is that rare thriller author who actually writes well. He manages deft characterization, offhand one-liners, and a fine sense of place....In the best thrillers everything is connected. Pay attention to the details here, because they all fit into the surprising and timely plot of this first-rate effort." —SmartMoney
"Even though I'd been warned that everyone who'd read it did so in one sitting, I cracked the cover at 10 p.m., figuring yeah, yeah, one sitting, right. When I passed out at 4 a.m., I was thinking, boy, if I could just keep my eyes open long enough to finish this!" —Myles Knapp, Contra Costa Times
"A white-knuckle tale of suspense." —Chicago Sun-Times on POWER PLAY
"Its premise is enough to send chills through corporate boardrooms, and through civilian readers too." —Janet Maslin on POWER PLAY, The New York Times
"A fast-paced fun ride…a delicious, perfectly prepared mixture." —Boston Globe on POWER PLAY
"A bloody, rollicking thrill ride...the plot moves at light speed." —Richmond Times-Dispatch on POWER PLAY
"The action is swift…keeps the plot bubbling and the pages turning." —Wall Street Journal on POWER PLAY
"Thrilling. . . Start Power Play this afternoon and you'll have the nightstand lamp burning at bedtime." —Pittsburgh Post-Gazette on POWER PLAY
"A finely crafted excursion into the dark heart of executive-suite skullduggery...plenty of action and suspense." —Forbes on POWER PLAY
"[A] masterpiece...strong plotting, memorable characterization...a readability quotient to the degree that it almost seems as if putting the book down at any point before finishing it is akin to a criminal act...A fabulous offering." —Bookreporter.com on POWER PLAY
"Unstoppable." —USA Today on KILLER INSTINCT
"Masterful." —Houston Chronicle on KILLER INSTINCT
"Explosive…wickedly fun." —Entertainment Weekly on KILLER INSTINCT
"Master of a complex suspense formula...flawlessly executed violence, crisp dialogue, and taut pacing." —The New York Times Book Review on KILLER INSTINCT
"A first-rate thrill ride." —Pittsburgh Post-Gazette on KILLER INSTINCT
"A roller coaster of a read." —Cosmopolitan on KILLER INSTINCT
"It starts off with a bang and doesn't slow down until the last page." —Ottawa Sun on KILLER INSTINCT
St. Martin's Paperbacks, 9780312946517, 480pp.
Publication Date: August 3, 2010
About the Author
Joseph Finder is the author of several New York Times bestselling thrillers, including Buried Secrets, High Crimes, Paranoia and the first Nick Heller novel, Vanished. Killer Instinct won the International Thriller Writers Award for Best Thriller, and Company Man won the Barry and Gumshoe Awards for Best Thriller. High Crimes was the basis of the Morgan Freeman/Ashley Judd movie, and Paranoia was the basis for 2013 film with Liam Hemsworth, Harrison Ford and Gary Oldman. Killer Instinct is also in development as a major motion picture. Born in Chicago, Finder studied Russian at Yale and Harvard. He was recruited by the CIA, but decided he preferred writing fiction. A member of the Council on Foreign Relations and the Association for Former Intelligence Officers, he lives in Boston, Massachusetts.