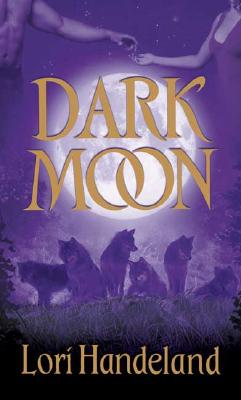 Dark Moon (Mass Market Paperback)
St. Martin's Paperbacks, 9780312991364, 352pp.
Publication Date: June 23, 2005
Other Editions of This Title:
Paperback (12/26/2015)
* Individual store prices may vary.
Description
Elise Hanover feels the pull of the moon--even in its dark phase. She is a werewolf who feels nothing but disgust for the bloodlust and violent tendencies inside her. Nick Franklin is the man she met and fell in love with in college, and the man whose touch first awakened her beast. When she realized that her lust for him inspired the wolf inside her, she ran as far and as fast as she could. To defeat her furry side, she has spent the last five years in a secret location in Montana, trying to find a cure for lycanthropy. Just as she feels she's at the edge of a breakthrough, her research is interrupted. Nick is now an FBI agent--and he's standing in her lab. Minutes after they leave the building, it explodes, destroying all of Elise's research and the serum she needs to fight her bloodlust. Together, Nick and Elise must race to find a cure for before the next full moon rises. Dark Moon is full of dry wit, steamy chemistry, and truly scary villians.
About the Author
Lori Handeland is the "USA Today" and "New York Times" bestselling author of the Nightcreature Novels, "The Phoenix Chronicles" and "Shakespeare Undead." She is the recipient of many industry awards, including two RITA awards, a "Romantic Times" Award for Best Harlequin Superromance, and the Prism Award from Romance Writers of America. She lives in Wisconsin with her family and a yellow lab named Ellwood.
Praise For Dark Moon…
Praise for BLUE MOON

"Chilling and sizzling by turns! Lori Handeland has the kind of talent that comes along only once in a blue moon. Her sophisticated, edgy voice sets her apart from the crowd, making her an author to watch, and BLUE MOON is a novel not to be missed."-Maggie Shayne, author of Edge of Twilight

"Presenting an interesting and modern twist on the werewolf legend, Lori Handeland's Blue Moon is an intriguing mixture of suspense, clever humor, and sensual tension that never lets up. Vivid secondary characters in a rural, small-town setting create an effective backdrop for paranormal events. Will Cadotte is a tender and sexy hero who might literally be worth dying for. But the real revelation in the book is Handeland's protagonist, police officer Jessie McQuade, a less-than-perfect heroine who is at once self-deprecating, tough, witty, pragmatic and vulnerable. She draws you into the story and holds you there until the very end."-Susan Krinard, author of To Catch a Wolf

"Fantastic-one of the best books I've read in a long, long time. Anyone who reads paranormal will love this book and anyone who loves suspense should love it as well. It's an edge-of-the-seat read."
-Christine Feehan, author of Dark Melody on Blue Moon

"Scary sexy fun. A book this clever only comes along once in a Blue Moon."-Rachel Gibson, author of Daisy's Back in Town

"Handeland sets a feverish pace, thrusting Jesse into one dangerous situation after another, and she keeps readers in delicious suspense...What makes this books so compulsively readable, however, is Jessie's spunky narration, acerbic wit, and combustible chemistry with Will. Handeland has the potential to become as big as, if not bigger than, Christine Feehan and Maggie Shayne."-Publishers Weekly

"Hold on to your seats! Handeland delivers a kick-butt heroine ready to take on the world of the paranormal. BLUE MOON is an awesome launch to what promises to be a funny, sexy, and scary series."-Romantic Time, 4 ½ stars, "Top Pick"

li0
"A fast paced and thought provoking story. Dynamic characters in BLUE MOON will leave you with no doubt that you are reading something special...the beginning of an exciting new series."-Enchanted in Romance

"This book has everything-excellent writing, fascinating characters, suspense, comical one-liners, and best of all, a super-good romance."-The Best Reviews

"An incredible werewolf story with a twist...full of sass and with a delightful, sarcastic sense of humor."-Paranormal Romances

"The action is fast-paced, the plot is gripping, the characters are realistic, and I absolutely positively cannot wait for the next book in this series."-Fallen Angel Reviews

"A dry wit that shines...Everything about this book is wonderful: the sizzling sexiness, the three-dimensional characters, and the sense of danger."-Romance Junkies

"Great intensity, danger, drama, captivation, and stellar writing."-The Road to Romance, Reviewer's Choice Award

"Lori Handeland makes a superlative debut in the world of paranormal romance with Blue Moon, first in an enticing new Moon trilogy. Blue Moon is simply not to be missed."-BookLoon Reviews

"If you enjoy werewolves that are linked to folklore with characters that seem to be in every town, whether it is small or big, then pick up a copy of Blue Moon. You will not be disappointed."
-A Romance Review

"A captivating novel that draws readers in from the first page...for a story that will entertain, delight, and have you glancing askance at the full moon, run, do not walk, to the nearest bookstore and grab Blue Moon...A book guaranteed to please readers of paranormal, suspense, and romance...a winner on all counts!"-Romance Reviews Today
or
Not Currently Available for Direct Purchase