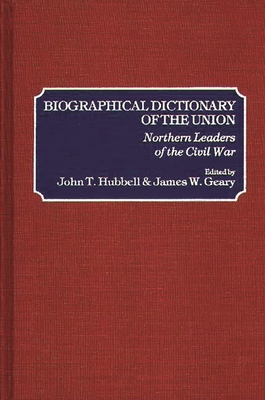 Biographical Dictionary of the Union
Northern Leaders of the Civil War
Hardcover

* Individual store prices may vary.
Description
The Civil War and the men and women who lived during that time continue to interest, preoccupy, and bemuse a wide and various population. This volume provides information on 872 men and women of the Union, covering those who influenced the course of public policy, opinion, and events. Coverage of political leaders, such as congressmen and cabinet officers, is comprehensive, while others, such as editors, photographers, and abolitionists, are covered selectively. Military leaders are included for specific contributions to the Union.
Each profile provides biographical information about the person, stressing the war years and offering an assessment of the individual's place in the Union. Each entry concludes with bibliographic sources. Taken together, the profiles illumine those mystic chords of memory that continue to tie us yet to the Civil War generation.
Greenwood, 9780313209208, 696pp.
Publication Date: September 14, 1995
About the Author
JOHN T. HUBBELL is Professor of History and director of the Kent State University Press. He has been editor of Civil War History since 1965 and is the author of Battles Lost and Won (Greenwood, 1976).JAMES W. GEARY is Professor of Libraries and Media Services at Kent State University. He is the author of We Need Men: The Union Draft in the Civil War and the recipient of the 1992 Ohio Library Foundation Research Award for his study Post-Centennial Trends in Civil War Monographic Literature, 1966-1990.