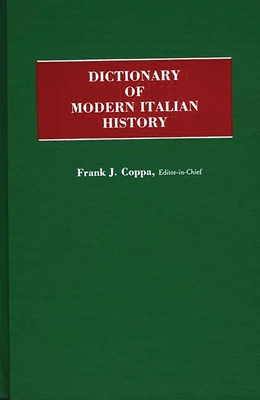 Dictionary of Modern Italian History (Hardcover)
Greenwood, 9780313229831, 496pp.
Publication Date: July 24, 1985
* Individual store prices may vary.
Description
Product information not available.
About the Author
FRANK J. COPPA is Professor of History, Director of the Doctoral Program in Modern World History, and Chair of the Vatican Symposium at St. John's University. He has published over a dozen volumes on Papal and Italian History. Among his monographs are biographies of Giovanni Giolitti, Pope Pius IX, Camillo di Cavour and Cardinal Ciacomo Antonelli.