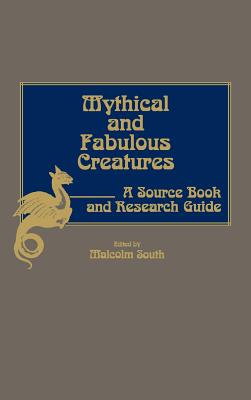 Mythical and Fabulous Creatures (Hardcover)
A Source Book and Research Guide
Greenwood, 9780313243387, 422pp.
Publication Date: March 12, 1987
* Individual store prices may vary.
Description
This serious, scholarly treatment of 20 imaginary beings, from dragon and phoenix to giants and fairies, discusses the origin of each as an idea, its symbolism and lore, and its appearances in art, literature, or film. . . . Extensive bibliographies follow the generally ambitious and erudite essays while a final catch-all article and selective bibliography cover still more ground, at a gallop. . . . There] are a number of thoughtful and well-written interpretive investigations into the nature and history of some persistent types. Entries on the Basilisk, Harpies, Medusa, and the Sphinx are particularly fine: here one feels that the mystery and power of these imaginative creatures is not vitiated by scholarly taxidermy. Library Journal
This] book provides thorough documentation of the best-known creatures of fantasy with a breadth of coverage that is both impressive and delightful. Recommended for all libraries supporting research in mythology, fantasy, folklore, or popular culture. Choice
About the Author
MALCOLM SOUTH is Professor of English at East Carolina University.