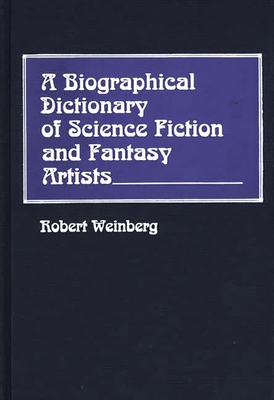 A Biographical Dictionary of Science Fiction and Fantasy Artists (Hardcover)
Greenwood, 9780313243493, 362pp.
Publication Date: April 27, 1988
* Individual store prices may vary.
Description
Weinberg's work is so ground-breaking, his research so arduous, and his precursors in this field so generally unhelpful that we must regard this as charting virtually unexplored waters. There is nothing really to compare the book to, and there is not likely to be a more complete such book in the near future. Weinberg deserves the thanks of anyone seriously interested in what we might call the cultural history of SF, and his book belongs in any collection that purports to represent that history. Science Fiction Studies
While there have been numerous books published over the past few decades on the subject of science fiction and fantasy books and movies, almost no attention has been paid to science fiction and fantasy artists. Although a number of picture books emerged in recent years, only a limited number have provided any significant information. This comprehensive biographical dictionary represents one of the first research efforts in the field of science fiction art. It is not an art book, but rather a book about artists. As one of the first comprehensive biographical dictionaries, it was intended to serve as a catalyst to stimulate further scholarship.
About the Author
ROBERT WEINBERG is the author of Weird Tales Story, Annotated Guide to Robert E. Howard, and several hundred articles published in books and magazines.