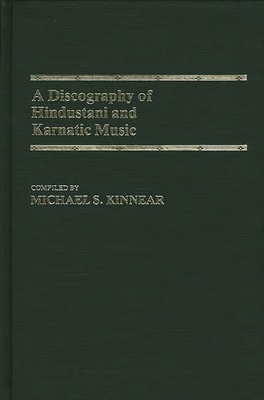 A Discography of Hindustani and Karnatic Music (Contributions to the Study of Aging #17) (Hardcover)
Greenwood, 9780313244797, 594pp.
Publication Date: September 25, 1985
* Individual store prices may vary.
Description
This exhaustive and complete discography of Indian music issued on microgroove discs and cassettes provides information on over 2,700 recordings of classical and semiclassical music of the Indian subcontinent. It covers the period from the early 1950s to the end of 1983 and also contains information on recordings from the early 1930s onward that were originally issued at 78 RPM and have been reissued on microgroove discs. The main text of the discography is divided into five sections: Hindustani Instrumental, Hindustani Vocal, Karnatic Instrumental, Karnatic Vocal, and Anthologies. Artists are listed alphabetically and brief biographical information is provided when possible. The recordings are indexed by Raga and Tala (the melody and the rhythm), thus allowing comparison between different recordings of the same piece. An instrumental index is included as are indexes to several styles of vocal performance.
About the Author
nnear /f Michael /i S. /r comp.