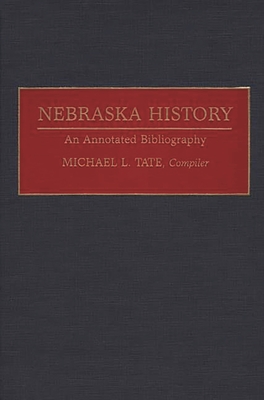 Nebraska History
An Annotated Bibliography (Bibliographies of the States of the United States)
Hardcover

* Individual store prices may vary.
Description
While occupying the center of the continental United States, the state of Nebraska remains outside the comprehension of most Americans. Contrary to the popular image of a flat, treeless landscape from horizon to horizon, the state offers a variety of topography. It has long supported a mixed economy of agriculture, livestock production, and industry. In its historical development, it has embraced a strong frontier tradition alongside a modern fusion of sophisticated city life and state-of-the-art agribusiness. This bibliography--the first systematic bibliographical tool ever assembled for the state of Nebraska--provides a valuable aid for scholars and students wishing to do research on this little-understood state.
This bibliography includes monographs, journal articles, theses, and dissertations published prior to 1994. The sources are arranged into topical chapters, including subjects such as the Environment, Native Americans in Historical Times, the Frontier Period, Cultural Life, and Social Issues. Entries are fully annotated, including both descriptive and interpretive annotations, making the book useful to both academic and amateur researchers.
Greenwood, 9780313282492, 576pp.
Publication Date: August 22, 1995
About the Author
MICHAEL L. TATE is Professor of History at the University of Nebraska at Omaha. His earlier books include Crossing the Plains to Oregon in 1853: The Diary of Maria Parsons Belshaw (1995) and The Upstream People: An Annotated Research Bibliography of the Omaha Tribe (1991).