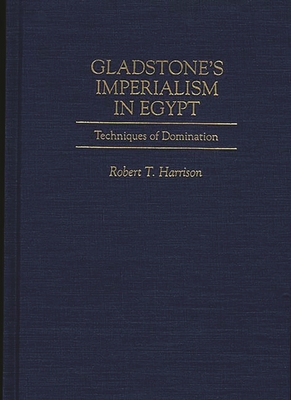 Gladstone's Imperialism in Egypt
Techniques of Domination (Contributions to the Study of World History #53)
Hardcover

* Individual store prices may vary.
Description
This work reexamines the British invasion of Egypt in 1882. Gladstone systematically created a rationale for intervention against Arabi and the national movement in Egypt toward independence, provoked the Alexandria Riots but blamed Arabi for them, and used them to justify Wolseley's expedition, already planned, to save Egypt. These actions annihilated Egypt's constitutional movement and produced a prolonged racist occupation; divided the Liberal Party; inspired neo-imperialism; and isolated Britain from the Ottoman Empire and the European Powers until the First World War.
Praeger, 9780313295645, 224pp.
Publication Date: August 18, 1995
About the Author
ROBERT T. HARRISON is Associate Professor of History at Southern Oregon State College.