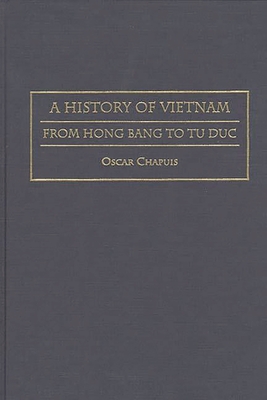 A History of Vietnam (Hardcover)
From Hong Bang to Tu Duc (Contributions in Asian Studies)
Praeger, 9780313296222, 240pp.
Publication Date: August 30, 1995
* Individual store prices may vary.
Description
The first work to chronicle the history of Vietnam beginning in the legendary past--a memory that is so significant to the Vietnamese identity and belief system. Written by a native, this history portrays the Sino-Viet interdependence that lasted for 1,000 years and had such an influence on Vietnamese culture. When in the 15th century, the Vietnamese finally evicted their Chinese masters, they were subsequently overrun with the forces of Westernization, the spice trade and industrialization. Chapuis's history takes us to the French conquest through the regimes of Emperors Gia Long, Ming Mang, Thieu Tri, and Tu Duc.
About the Author
OSCAR CHAPUIS was maritime inspector for the French High Commissioner of Indochina. He taught at the Vietnamese Maritime College in Saigon and now, although retired, serves as the speaker on Vietnamese culture at the Multicultural Mental Health Training Program (MMHTP), University of South Florida.