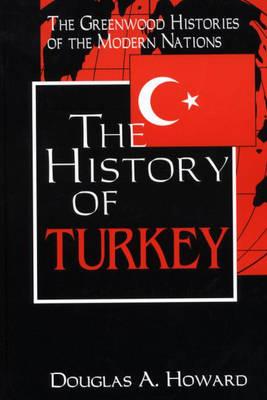 The History of Turkey (Hardcover)
Greenwood, 9780313307089, 272pp.
Publication Date: April 30, 2001
* Individual store prices may vary.
Description
The history of Turkey is a tumultuous one. In a succinct narrative, this study surveys the history of Turkey from the Neolithic age to the Byzantine age, then into the industrial age, and finally into the 21st century. Emphasizing the development of the republic since 1923, it offers the most up-to-date information on this nation. Howard, an authority in the field, shows how Turkey's political, economic, and social system developed as a result of the founding vision of Mustafa Kemal Ataturk and circumstances of the Cold War. The history concentrates on the establishment of the Turkish republic as a single-party state in the first half of the 20th century and on the development of politics, the economy, and society during the Cold War years.
The work includes a timeline of important events in the history of Turkey, biographies of its leading figures, a glossary of terms, and a bibliographic essay. This narrative history is ideal for student use and for updating library collections on the history of Turkey.
About the Author
DOUGLAS A. HOWARD is Professor of History at Calvin College in Grand Rapids, Michigan. A specialist in the history of Turkey, he is the author of a number of papers on the topic and the former editor of The Turkish Studies Association Bulletin. He is at work on a study of the Ottoman provincial cavalry in the 16th and 17th centuries.