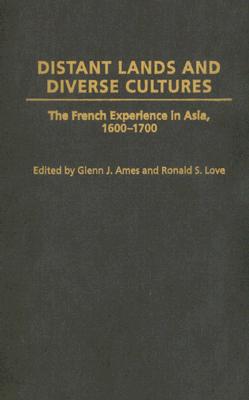 Distant Lands and Diverse Cultures (Hardcover)
The French Experience in Asia, 1600-1700 (Contributions in Comparative Colonial Studies #45)
Praeger, 9780313308642, 269pp.
Publication Date: July 30, 2003
* Individual store prices may vary.
Description
Utilizing contemporary accounts of India, China, Siam and the Levant, this study provides rich detail about these exotic lands and explores the priorities that shaped and motivated these bold envoys and chroniclers. Ames and Love offer a fascinating look at the symbiotic nature of cross-cultural interaction between France and the major trading regions of the Indian Ocean basin during the 17th century. During this period of intense French interest in the rich trade and cultures of the region, Louis XIV and his minister Jean-Baptiste Colbert in particular were concerned with encouraging French travelers, both clerical and lay, to explore and document these lands. Among the accounts included here are those of Fran ois Bernier, Jean-Baptiste Tavernier, and Fran ois Pyrard.
Because these accounts reflect as much about the structures and priorities of France as they do about the cultures they describe, Ames and Love hope their analysis bridges the gap between studies on early modern France and those on the major Asiatic countries of the same period. Their findings challenge the current thinking in the study of early modern France by demonstrating that overseas expansion to Asia was of considerable importance and interest to all segments of French society. Specialists in traditional internal French history will find much in this study of European expansion to complement and supplement their research.
About the Author
Glenn J. Ames is professor of history at the University of Toledo. He received his PhD from the University of Minnesota. His books include Colbert, Mercantilism, and the French Quest for Asian Trade (1996) and Renascent Empire?: The House of Braganza and the Quest for Stability in Portuguese Monsoon Asia, ca. 1640-1683 (2000).Ronald S. Love is associate professor of history at the State University of West Georgia. He is the author of Blood and Religion: The Conscience of Henri IV, 1553-1593 (2001).