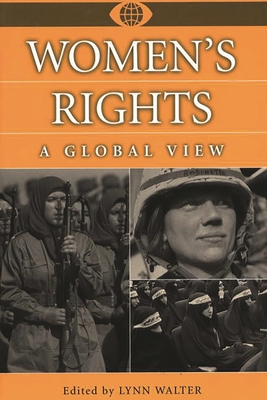 Women's Rights (Hardcover)
A Global View (World View of Social Issues)
Greenwood Press, 9780313308901, 257pp.
Publication Date: September 5, 2000
* Individual store prices may vary.
Description
Are women fighting over the same issues and for the same rights all around the world? What are the gains that have been made for women in different cultures over the past 200 years? Students will find answers to these and similar questions in this unique resource of fifteen case studies exploring the problems surrounding the fight for women's rights in different countries, ranging from Argentina to Zimbabwe. The history, the public perceptions, contemporary problems, the future of women's rights, and the roles of activists concerning these rights are examined. The detailed explorations provide readers with the opportunity to discover the different cultural attitudes toward women.
In order to facilitate comparisons, each chapter follows a similar outcome. The countries were chosen to represent every region of the world and to provide as broad a picture as possible of the issues presented by women's struggles for equality. Each case study asks how national, cultural, class, racial, and religious differences have influenced women's rights. These different views of ways in which women have sought their rights around the world will help students to understand the fight for women's rights in a broad sense as a social issue that affects all of humanity.
About the Author
LYNN WALTER is Professor of Social Change and Development at The University of Wisconsin-Green Bay. She is the author of Ethnicity, Economy and the State in Ecuador.