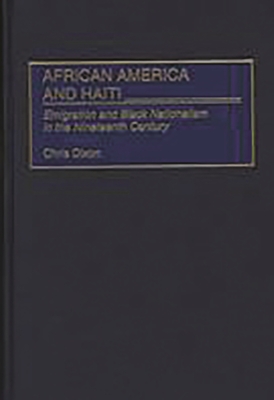 African America and Haiti (Paperback)
Emigration and Black Nationalism in the Nineteenth Century (Contributions in American History #186)
Greenwood Press, 9780313310638, 264pp.
Publication Date: March 30, 2000
* Individual store prices may vary.
Description
While much has been written about the antebellum African American interest in emigration to Africa, the equally significant interest in Haitian emigration has been largely overlooked. Although free blacks spurned attempts by the American Colonization Society to return them to Africa, during the 1820s, and again during the 1850s and early 1860s, as conditions for African Americans became ever more precarious, thousands of blacks left the U.S. for Haiti searching for civic freedom and economic opportunity in the world's first independent black republic. Such prospects caught the attention of not only the African American leadership but of the black populace as well. In discussing the growing interest in Haitian emigration, Dixon provides ongoing discussions concerning black nationalism as an ideology.
While Haiti was a potent example of the possibility of black liberation, for black leaders such as James T. Holly, the island republic had not reached its true potential and was, therefore, an imperfect example of black nationalism. By carrying Christian civilization to Haiti, these African Americans hoped to transform it into an exemplar of black nationhood. There was, as Dixon argues, a clearly emerging ideology of black nationalism during the nineteenth century. However, the main principles of that ideology were marked by definite condescension toward non-American blacks that reflected many of the racial values of white America. Anticipating material comfort and political equality in their adopted nation, many emigrants instead encountered disease and suffering.
About the Author
CHRIS DIXON teaches American History at the University of Newcastle, Australia. He has also held positions at the University of Sydney and Massey University, New Zealand. His other works include Perfecting the Family: Antislavery Marriages in Nineteenth-Century America (1997).