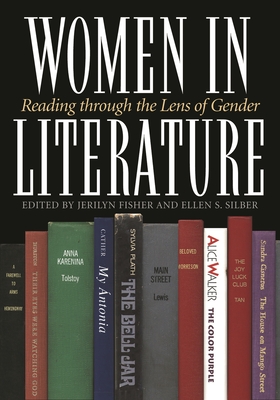 Women in Literature (Hardcover)
Reading Through the Lens of Gender
Greenwood, 9780313313462, 384pp.
Publication Date: June 30, 2003
* Individual store prices may vary.
Description
With the literary canon consisting mostly of works created by and about men, the central perspective is decidedly male. This unique reference offers alternate approaches to reading traditional literature, as well as suggestions for expanding the canon to include more gender sensitive works. Covering 96 of the most frequently taught works of fiction, essays offer teachers, librarians, and students fresh insights into the female perspective in literature. The list of titles, created in consultation with educators, includes classic works by male authors like Dickens, Faulkner, and Twain, balanced with works by female authors such as Kate Chopin's The Awakening and Mary Shelley's Frankenstein.
Also included are contemporary works by writers such as Alice Walker and Margaret Atwood that are being incorporated into the curriculum, as well as those advancing a more global view, such as Sandra Cisneros' House on Mango Street and Chinua Achebe's Things Fall Apart. The essays are expertly written in an accessible language that will help students gain greater awareness of gender-related themes. Suggestions for classroom discussions--with selected works for further study--are incorporated into the entries. The volume is organized alphabetically by title and includes both author and subject indexes. An appendix of gender-related themes further enhances this volume's usefulness for curriculum applications and student research projects.
About the Author
JERILYN FISHER is Associate Professor of English at Hostos Community College, City University of New York, where she also teaches Women's Studies. She coordinated NWSA's Service Learning Project, co-editing the Women's Studies Service learning Handbook. She has published articles on feminist pedagogy, fairy tales and feminist theory. She co-edited with Ellen Silber Analyzing the Different Voice: Feminist Psychological Theory and Literary Texts.ELLEN S. SILBER is Professor of French at Marymount College, where she also teaches Women's Studies and is Director of the Marymount Institute for the Education of Women and Girls. She edited Critical Issues in Foreign Language Instruction and co-edited Analyzing the Different Voice: Feminist Pschological Theory and Literary Texts with Jerilyn Fisher. She was an an associate editor for a special issue of Women's Studies Quarterly: Keeping Gender on the Chalkboard. Silber is actively involved with gender equity in education and has a Ford Foundation grant to work with a team on the creation of gender equitable classroom materials for teacher educators.