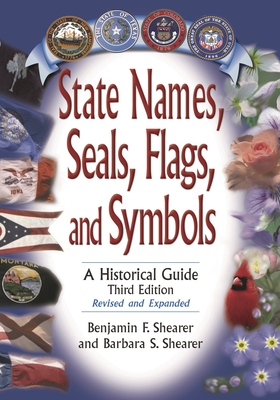 State Names, Seals, Flags, and Symbols (Hardcover)
A Historical Guide, Revised and Expanded
Greenwood Press, 9780313315343, 544pp.
Publication Date: September 5, 2000
* Individual store prices may vary.
Description
This must-have third revised and newly expanded edition of the only single reference source for information about state symbols features over 300 information updates plus three new chapters, updated license plate illustrations, and a newly formatted design for ease of use. Libraries that hold earlier editions of this work need this edition to keep their information on the states and territories current. With the addition of new chapters on state and territory universities, state and territory governors throughout U.S. history, state professional sports teams, and a complete revision of the chapter on state and territory fairs and festivals, the work now totals 17 chapters of essential information that is a treasure trove for students.
This completed redesigned reference work features chapters on state and territory names and nicknames, mottoes, seals, flags, capitals, flowers, trees, birds, songs, legal holidays and observances, license plates, postage stamps, miscellaneous designations, fairs and festivals, universities, governors, professional sports teams, and a bibliography of state and territory histories. The work features full-color illustrations of every state and territory seal, flag, flower, tree, bird, commemorative postage stamp, and license plate (updated for this edition).
About the Author
BENJAMIN F. SHEARER is Vice-President for Student Affairs at Neumann College in Aston, Pennsylvania./e He and his wife Barbara are authors or compilers of several books published by Greenwood Press.BARBARA S. SHEARER is Director of Public Services and External Relations at the Scott Memorial Library, Thomas Jefferson University, in Philadelphia./e She and her husband Benjamin are authors or compilers of several books published by Greenwood Press.