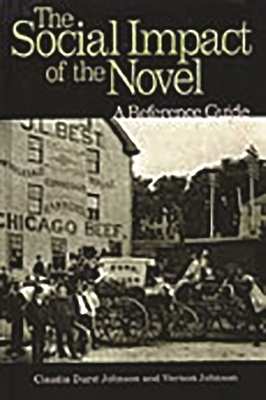 The Social Impact of the Novel
A Reference Guide
Hardcover

* Individual store prices may vary.
Description
The novel has proven to be the premier literary form in the exploration of social ideas and protest. This reference guide is unique in providing concise information on 200 landmark novels and their impacts on society throughout history and around the world. The social issues of geographically organized countries are first plotted on a timeline. Each country's novels are then presented chronologically through lucid essays relating the works to their historical contexts and tracing their impact since publication. With an extensive section covering the rich historical tradition of the novel in North America, illuminating essays show how works such as The Grapes of Wrath, Uncle Tom's Cabin, and The Jungle protested specific conditions and evoked tangible changes in American policies and laws.
This volume surveys works written in or translated into English from 30 different countries throughout the world, including Senegal's So Long a Letter, Australia's coonardo, and the Chinese novel waves, which attacked Communism and its cultural revolution. Readers will discover fresh insights into familiar European works, such as the plight of poor middle-class women in Jane Eyre, and the exposure of socialist threat to individualism in Animal Farm and A Day in the Life of Ivan Denisovich. Teachers using literature for interdisciplinary studies will find this guide helpful in identifying and researching essential works of world literature. Organization of information into four indexes, all keyed to entry numbers, facilitate easy access to specific titles, authors, geography, and issues. This guide can be used to research the development of both contemporary and historical social concerns in specific areas or to compare and contrast the treatment of issues such as feminism in the literature of different cultures. Further suggested readings are provided for each novel, along with a general appendix, Additional Protest Novels to Explore.
Greenwood, 9780313318184, 408pp.
Publication Date: June 30, 2002
About the Author
CLAUDIA DURST JOHNSON, former chairperson of English at the University of Alabama, is currently a freelance scholar and writer in Berkeley, California. She is the author of books on American history and literature, as well as theater history. She is also series editor for Greenwood Press's Exploring Social Issues through Literature Series and the Literature in Context Series, for which she has authored several volumes including Understanding To Kill A Mockinggird and Understanding The Grapes of Wrath.VERNON JOHNSON, a graduate of Vanderbilt University, has wide experience as author, theater director, and professor of world literature. He is co-author of Understanding The Crucible. He now resides in Berkeley, California where he continues to write and teach.