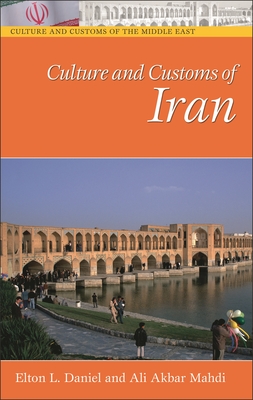 Culture and Customs of Iran (Culture and Customs of the Middle East) (Hardcover)
Greenwood, 9780313320538, 231pp.
Publication Date: November 1, 2006
* Individual store prices may vary.
Description
Iran is often a hotspot in the news, and the Muslim state is usually negatively portrayed in the West. Culture and Customs of Iran rejects facile stereotyping and presents the rich, age-old Persian culture that struggles with pressures of the modern world. This is the first volume in English to reveal the important sociocultural facets of Iran today for a general audience in an objective fashion. Authoritative, substantive narrative chapters cover the gamut of topics, from religion and religious thought to Iranian cuisine and festivals.
About the Author
Elton L. Daniel is professor of history at the University of Hawaii, author of The History of Iran (Greenwood, 2000), and associate editor of Encyclopaedica Iranica.Ali Akbar Mahdi is professor in the Department of Sociology and Anthropology, Ohio Wesleyan University, author of several books on Iran, and editor of Teen Life in the Middle East (Greenwood, 2003).