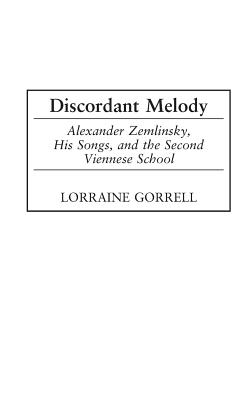 Discordant Melody (Hardcover)
Alexander Zemlinsky, His Songs, and the Second Viennese School (Contributions to the Study of Music and Dance #64)
Praeger, 9780313323669, 328pp.
Publication Date: September 30, 2002
* Individual store prices may vary.
Description
Esteemed by many of his most distinguished contemporaries, including Arnold Schoenberg, Alexander Zemlinsky (1871-1942) was a prot g of Brahms and Mahler. Despite this, he was overshadowed by the composers of the second Viennese school, and for many years after his death was remembered merely as the brother-in-law of Schoenberg. But with centenary celebrations of Zemlinsky's birth, scholars began a careful examination of his works and realized they had discovered a forgotten master. Zemlinsky's wonderful melodic gift was manifested in operas, choral works, chamber music, and symphonic pieces, but was realized most fully in his more than one hundred songs.
In this important new study--the first such work in English--Lorraine Gorrell focuses on these songs, revealing the ways in which they represented a bridge between the 19th-century romantic lied and the 20th-century avant-garde. Of interest to scholars studying both the German art song and the development of the second Viennese school, Gorrell's work uses Zemlinsky's songs as a lens through which to examine an important, highly influential musical figure.
About the Author
LORRAINE GORRELL is Professor of Music and an artist and performer at Winthrop University in South Carolina. Educated at Hood College and Yale University, she has contributed to such journals as The Music Review and Music and Musicians, and is the author of The Nineteenth-Century German Lied.