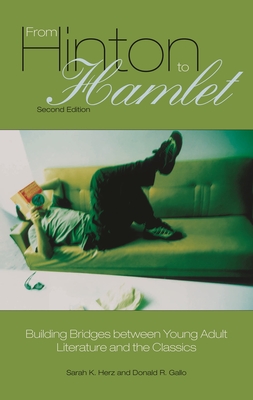 From Hinton to Hamlet (Hardcover)
Building Bridges Between Young Adult Literature and the Classics, 2nd Edition
Greenwood, 9780313324529, 256pp.
Publication Date: September 1, 2005
* Individual store prices may vary.
Description
The required classics in grades 7-12 are often too complex and removed from adolescent experience. This informative text uses thematic groupings built around recent young adult literature (YAL) as bridges to the classics. This second edition, which the authors have revised and greatly expanded, emphasizes the goal of helping teenagers become lifetime readers, as well as critical and confident readers. By pairing the required classics and young adult literature around common themes, the authors illustrate specific theme connections and include extensive lists of annotated YAL titles at the end of each classic title. The new edition features more than 1,000 titles, hundreds published in the last five years. Thirty-three recent YAL titles are included as theme connectors among the twelve most frequently taught classics.
About the Author
Sarah K. Herz is a former English teacher in Westport, Conn. She conducts staff development and curriculum workshops for school districts and is an article reviewer for English Journal and the ALAN Review.Donald R. Gallo is a former junior high school English teacher, reading specialist, and university professor who has become the country's foremost anthologist of short stories for young adults. He is the recipient of the ALAN award for Outstanding Contributions to Young Adult Literature as well as the Ted Hipple Service Award.