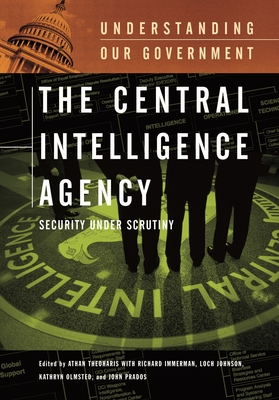 The Central Intelligence Agency (Hardcover)
Security Under Scrutiny (Understanding Our Government)
Greenwood, 9780313332821, 275pp.
Publication Date: December 30, 2005
* Individual store prices may vary.
Description
Created in 1947, the Central Intelligence Agency plays an important part in the nation's intelligence activities, and is currently playing a vital role in the war on terrorism. While the agency is often in the news and portrayed in television shows and films, it remains one of the most secretive and misunderstood organizations in the United States. This work provides an in-depth look into the Central Intelligence Agency and how its responsibilities affect American life.
After a brief history of the agency, chapters describe its organization, intelligence/counterintelligence, covert operations, controversies, key events, and notable people.
About the Author
ATHAN THEOHARIS is Professor of History at Marquette University. He is the author of numerous books including The FBI: A Comprehensive Reference Guide.RICHARD IMMERMAN is Chair of the History Department at Temple University. He has authored books on foreign policy and CIA covert operations.LOCH JOHNSON is Professor of Political Science at the University of Georgia and former counsel, Senate Select Committee on Intelligence.KATHRYN OLMSTED is Professor of History at the University of California, Davis and has written books on the CIA.JOHN PRADOS is a senior analyst of the National Security Archive in Washington, D.C.