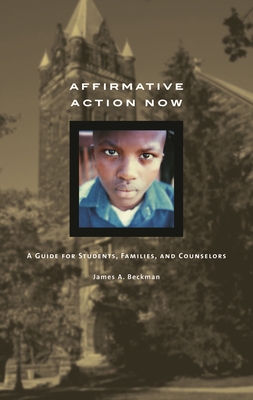 Affirmative Action Now (Hardcover)
A Guide for Students, Families, and Counselors
Greenwood, 9780313334153, 425pp.
Publication Date: March 1, 2006
* Individual store prices may vary.
Description
This timely work addresses the present state of affirmative action in higher education after the landmark decisions of Gratz v. Bollnger and Grutter v. Bollinger. Informative chapters provide an overall understanding of the history of affirmative action in higher education in the United States, pointers to students on writing the crucial application essay, and discussion of the percentage plan states. Other chapters explore financial and student aid and historically black colleges and universities, and offer advice for veterans returning to school. Resource chapters include lists of print and nonprint sources for further research and reading. Accessible, practical and up-to-date, this one-stop guide reassures students and families that higher education remains within their grasp.
Affirmative Action Now facilitates understanding of the current practice of affirmative action in undergraduate, graduate, and professional school admissions. Concrete suggestions, including 15 rules to consider when applying for admission, provide a leg-up to the attentive student. In addition, detailed appendices provide an Affirmative Action Application Checklist along with other helpful data. Students, families and counselors will find a goldmine of useful information and practical advice in this accessible guide.
About the Author
James A. Beckman is Associate Professor, Law and Justice, University of Tampa, Florida. He is the editor of the widely acclaimed Affirmative Action: An Encyclopedia (Greenwood 2004), which reviewers have called inspired and essential.