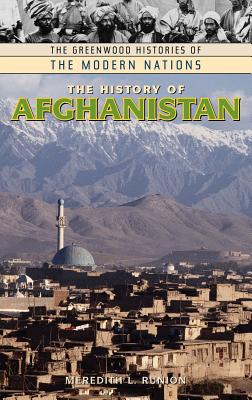 The History of Afghanistan (Hardcover)
Greenwood Press, 9780313337987, 155pp.
Publication Date: October 1, 2007
* Individual store prices may vary.
Description
After the September 11th attacks on America, many nations became entrenched in the War on Terror. With this escalating conflict came the names of many countries that the American public knew little about. Prior to 9/11, Americans knew Afghanistan simply as a country in the Middle East area. In the aftermath of 9/11, Americans now associate Afghanistan with words like Al Qaeda and the Taliban. Despite the recent press coverage on this land-locked nation, few understand the history of Afghanistan, including the rich cultural aspects, political climate, and society of this country. As the future of Afghanistan is being lived and written right now, a clear understanding of the country's history is imperative in our new global circumstances.
Ideal for students and general readers, the History of Afghanistan is part of Greenwood's Histories of Modern Nations series. With nearly forty nation's histories in print, these books provide readers with a concise, up-to-date history of countries throughout the world. Reference features include a biographical section highlighting famous figures in Afghanistan history, a timeline of important historical events, a glossary of terms, and a bibliographical essay with suggestions for further reading.
About the Author
Meredith L. Runion is a Program Manager for the Federal Government.
or
Not Currently Available for Direct Purchase