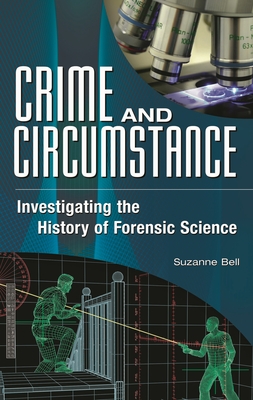 Crime and Circumstance (Hardcover)
Investigating the History of Forensic Science
Praeger, 9780313353864, 251pp.
Publication Date: June 1, 2008
* Individual store prices may vary.
Description
Today, there is more interest in forensic science than ever before. Crime and Circumstance weaves an intriguing tale of how an obscure corner of medicine dating back to ancient times matured into modern forensic science. The author explores the scientific and social threads that created forensic science and continue to drive its evolution in an entertaining narrative that introduces readers to intriguing cases and personalities across history, countries, and cultures and helps readers translate what they encounter in popular media into the reality of forensic science and laboratory investigation.
Through historical and contemporary examples, Bell illustrates how cutting-edge research migrates to forensic laboratories, a transfer that is more indirect than people might expect. Although science and the judicial system both pursue truth, the interface between them is anything but seamless. This unique historical approach focuses on personalities from scientific law enforcement and emphasizes the myriad discoveries made over the years. Through these stories, the reader is introduced to the underlying science in an interesting, lively, and accessible way.
About the Author
SUZANNE BELL is a forensic chemist at West Virginia University. She is a fellow of the American Academy of Forensic Sciences and a Diplomate/Technical Specialist certified by the American Board of Criminalistics. She serves on the international Scientific Working Group for Seized Drug Analysis. She has published widely in academic journals including the Journal of Forensic Science, Journal of Analytical Toxicology, and Analytical Chemistry. She is the author of the textbook Forensic Chemistry and the Encyclopedia of Forensic Science.