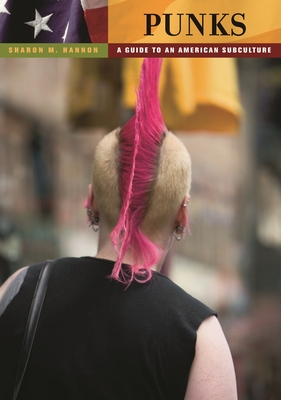 Punks (Hardcover)
A Guide to an American Subculture (Guides to Subcultures and Countercultures)
Greenwood, 9780313364563, 181pp.
Publication Date: November 1, 2009
* Individual store prices may vary.
Description
Unlike other volumes on the punk era that focus on just the music--and primarily on British punk bands--Punks: A Guide to an American Subculture spans the full expanse of punk as it happened in the United States, from the late-1960s blast from Iggy Pop and the Stooges to the full explosion of punk in the mid 1970s to its next-generation resurgences and continuing aftershocks.
Punks covers it all--not just music, but the punk influence on film, fashion, media, and language. Readers will see how punk spread virally, through fan-created magazines, record labels, clubs, and radio stations, as well as how mainstream America reacted, then absorbed aspects of punk culture. The book includes interviews with key members of the punk subculture, including new conversations with people who participated in the punk scene in the 1970s and 1980s.
About the Author
Sharon M. Hannon is a freelance writer, editor, and researcher who has written books, websites, and articles for the Library of Congress and PBS on such topics as women explorers, World War II, spies and secret agents, and American history.
or
Not Currently Available for Direct Purchase