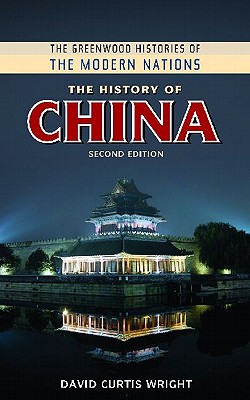 The History of China (Greenwood Histories of the Modern Nations) (Hardcover)
Greenwood, 9780313377488, 329pp.
Publication Date: May 31, 2011
* Individual store prices may vary.
Description
As Chinese society and culture evolves on a seemingly daily basis, due to its booming economy and expansion as a producer of consumer and industrial goods, its influence upon the world grows as well. Perhaps now more than any time in the modern era, the history of China is a topic with great importance and relevance.
In The History of China: Second Edition, readers will find a general survey of Chinese society's long history, ranging from accounts of ancient Chinese civilization, to coverage of the individual dynasties of imperial China, through China's whirlwind transition to modernity and its belated arrival in the international community. There is an informative chapter on Taiwan and a final chapter that discusses the formidable challenges China faces in the 21st century, including overpopulation, environmental degradation, and social stability.
About the Author
David Curtis Wright, PhD, is associate professor in the Department of History and executive research fellow in the Centre for Military and Strategic Studies at the University of Calgary in Calgary, Alberta, Canada.